NHS IT strategy goes local
The Labour scheme to centralise NHS IT has been canned by the coalition in favour of a localised, modular approach.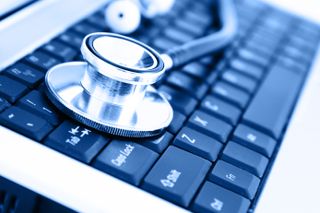 The National Programme for IT (NPfIT) will no longer exist as a centralised project for the NHS but instead responsibility will be given to local areas.
This is the message coming from the Department of Health today, which claimed whilst work on the multi-billion pound scheme that had already occurred would be kept in place, a new local approach was needed to save tax payers money.
A spokesperson from the DoH told IT PRO: "From this point onwards, the local NHS [organisations] can choose what they need, not have central government imposing it on them."
NPfIT was expected to cost 12.7 billion but the coalition claimed moving IT procurement decisions to the "frontline" of services and giving them the choice of which IT programmes to have will reduce this cost down to 11.4 billion.
The health minister, Simon Burns, said: "Improving IT is essential to delivering a patient-centred NHS. But the nationally imposed system is neither necessary nor appropriate to deliver this."
"We will allow hospitals to use and develop the IT they already have and add to their environment either by integrating systems purchased through the existing national contracts or elsewhere."
The national infrastructure put in place already as a result of the scheme that was often dismissed by the Conservative and Liberal Democrats when in opposition will remain and applications such as Choose and Book, Electronic Prescription Service and PACS, which are already integrated into the system, will also stay.
Director general for Informatics, Christine Connelly, praised the changes that had been made to the NHS through the previous direction of the NPfIT scheme but concluded: "Now the NHS is changing, we need to change the way IT supports those changes, bringing decisions closer to the front line and ensuring that change is manageable and holds less risk for NHS organisations."
A daily dose of IT news, reviews, features and insights, straight to your inbox!
A daily dose of IT news, reviews, features and insights, straight to your inbox!
Thank you for signing up to ITPro. You will receive a verification email shortly.
There was a problem. Please refresh the page and try again.