Dell launches into virtualised data centre management
VIS pitches the company against DC big-hitters.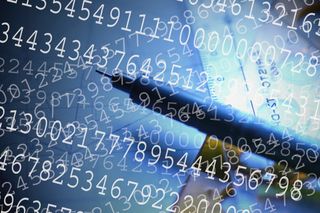 Dell has announced the release of a suite of products for managing virtualised infrastructures within the data centre.
The move has launched the company into a new arena where it will compete with data centre big hitters like Cisco with its Unified Computing System, the HP Blade System Matrix, and EMC's Ionix ControlCenter.
Dell's Virtual Integrated System (VIS) is designed to run at a level above the virtualisation platforms from Citrix, Microsoft and VMware to allow mangers to treat their servers, networking and storage as a single cohesive entity. Workloads can be moved around to accommodate spikes in demand or to harness underused resources.
The centrepiece of VIS is the Advanced Infrastructure Manager (AIM), based on technology from Dell's acquisition of Scalent Systems. AIM can move an in-demand application to a free virtual or physical server and establish the required network links and storage arrays automatically.
VIS is not a Dell-specific tool and it can provision servers from other manufacturers or use networks built around Cisco, Juniper and Brocade products. It is more proprietary where storage is concerned, using only
Dell's EqualLogic systems, but the company has promised to provide support for other platforms in the future.
VIS incorporates third-party tools and the Self-Service Creator from Dynamic Ops, but badged by Dell, plugs into AIM. Using its web portal interface, managers could select, deploy and manage applications and resources from a customised catalogue. The software also provides a chargeback mechanism for resource billing.
VIS is a work in progress, Dell admitted, and early next year a further tool will be added. Director will become the analysis hub for the data centre, giving an overall view of the virtual dependencies in play. Managers will be able to use it to quickly identify issues, study trend analysis, and generate utilisation reports. The third-party product will also support "what-if" scenarios for planning.
AIM starts from $1,810 (1,145) and Self-Service Creator is $1,495 (946), both based on a per socket tariff.
A daily dose of IT news, reviews, features and insights, straight to your inbox!
A daily dose of IT news, reviews, features and insights, straight to your inbox!
Thank you for signing up to ITPro. You will receive a verification email shortly.
There was a problem. Please refresh the page and try again.