Phishing via social networks up 1,200 per cent
Microsoft finds phishing using social networks like Facebook spiked sharply last year.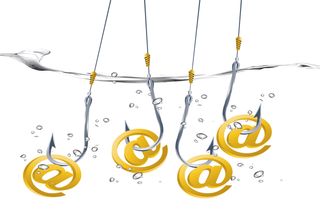 Phishing using social networking as a lure has risen by 1,200 per cent, according to a Microsoft report.
In January 2010, this tactic was only used in 8.3 per cent of all phishing attacks but by the end of the year the figure stood at 84.5 per cent, according to the Microsoft Security Intelligence Report.
Phishing aimed at online gaming sites reached a high of 16.7 per cent of all phishing in June.
Microsoft said it had seen a "definite polarisation" of criminal behaviour across the threat landscape.
"On one side are a small number of sophisticated criminals whose motives vary from large payoffs to targeted attacks," said Vinny Gullotto, general manager of the Microsoft Malware Protection Centre (MMPC), in a blog post.
"On the other side, there are those who leverage more accessible attack methods, in some cases originally created by the more skilled cyber criminals, along with social engineering to take a small amount of money from a large number of people."
Rogue security software has continued to be a significant problem, being detected and blocked on almost 19 million systems in 2010. The top five families were responsible for around 13 million.
Worldwide detections of adware spiked sharply between the second and fourth quarters of last year, rising 70 per cent.
"This increase was almost completely caused by the detection of a pair of new Adware families, JS/Pornpop and Win32/ClickPotato, which are the two most prevalent malware in many countries," Gullotto said.
He called for greater collaboration across the security industry to help keep users safe.
"Through collective efforts such as the sharing of threat intelligence and guidance, software providers making advancements in security protections and customers keeping their systems up to date - we can help minimise cyber crime and create a safer, more trusted computing experience for everyone," Gullotto added.
A daily dose of IT news, reviews, features and insights, straight to your inbox!
A daily dose of IT news, reviews, features and insights, straight to your inbox!
Thank you for signing up to ITPro. You will receive a verification email shortly.
There was a problem. Please refresh the page and try again.