Government ditches site blocking, plans IP review
The much-maligned web blocking plans included in the DEA are shelved.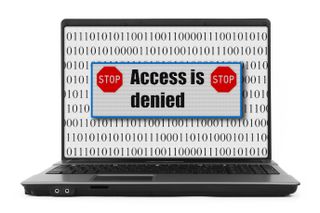 The Government has chosen to ditch website blocking plans included in the Digital Economy Act (DPA), whilst supporting the Hargreaves Review recommendations.
The decision to not pursue the much-maligned site blocking aspect of the DPA followed months of talks and court hearings. Last week, BT was ordered by a court to block access to Newzbin 2.
All 10 of the Hargreaves Review's recommendations were accepted by the Government, said business secretary Vince Cable, meaning they should be adopted in a transformation of copyright law.
One of the most significant changes would see the ripping of CDs for personal use made legal. The Department for Business and Innovation (BIS) said it wanted to "bring copyright law into line with the real world."
We hope that other intrusive measures, like internet disconnection, will be re-evaluated in due course.
Parodies should soon be exempt from copyright laws as well, whilst a Digital Copyright Exchange will be established to allow companies and individuals to trade licenses. The latter move could add up to as much as 2 billion a year to the UK economy by 2020, according to BIS.
"By creating a more open intellectual property system, it will allow innovative businesses to develop new products and services which will be able to compete fairly in the UK's thriving markets for consumer equipment," Cable said.
Many have expressed their delight at the Government's actions, including Dominique Lazanski of the Tax Payers Alliance.
"Modernising copyright law that is fit for purpose in the digital age will lead to increased innovation, new businesses, and an even stronger creative economy," Lazanski told IT Pro.
"We hope that the implementation of the Hargreaves recommendations happen in good time and that parts of the proposals that can be achieved through private industry will happen. We hope that other intrusive measures, like internet disconnection, will be re-evaluated in due course."
Some have raised concerns about the Government's plans to make people pay 20 to appeal against warnings sent via letter on copyright infringement.
"Charging people 20 to appeal against copyright warnings is unfair. The evidence against alleged infringers is likely to be unreliable," said Peter Bradwell, campaigner at Open Rights Group.
"The Government should follow the IPO's new IP crime strategy and rebuild its copyright enforcement policy from scratch, driven by evidence and a proper, public consultation."
Jorn Lyseggen, founder and chief executive (CEO) of Meltwater Group, said the old copyright laws represented a "serious threat to the development of a healthy and vibrant digital sector in the UK."
"With the announcement today by UK business secretary Vince Cable, the UK is taking one step out of the past and one step into a more innovative and technology-friendly future," Lyseggen said.
"Today's decision was a responsible, but necessary move by UK lawmakers to secure the future of its digital sector."
Get the ITPro. daily newsletter
Receive our latest news, industry updates, featured resources and more. Sign up today to receive our FREE report on AI cyber crime & security - newly updated for 2023.
Tom Brewster is currently an associate editor at Forbes and an award-winning journalist who covers cyber security, surveillance, and privacy. Starting his career at ITPro as a staff writer and working up to a senior staff writer role, Tom has been covering the tech industry for more than ten years and is considered one of the leading journalists in his specialism.
He is a proud alum of the University of Sheffield where he secured an undergraduate degree in English Literature before undertaking a certification from General Assembly in web development.