Government and South Tyneside at odds over BDUK funding
The Government says South Tyneside isn't interested in BDUK funds, but the council says it very much is.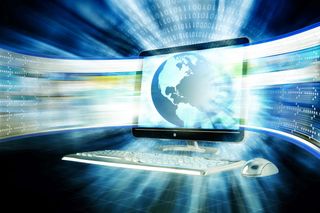 South Tyneside Council has been wrongly labelled as a Boadband Development UK (BDUK) funding denier by central Government.
Yesterday, the Department for Culture Media and Sport said the North and South Tyneside councils were the only two in the UK which failed to produce plans for the Government on superfast broadband deployment.
The DCMS said neither local authority expressed an interest in using their allocated funding.
There has been a need to work with various partners on the broadband plan, which we are continuing to develop.
However, the South Tyneside local authority told IT Pro the Government's information was not accurate.
"We submitted an expression of interest and remain committed to improving the broadband infrastructure for South Tyneside," a council spokesperson said.
"There has been a need to work with various partners on the broadband plan, which we are continuing to develop. We are contacting BDUK to discuss this further."
BT has plans in place to provide 31,400 homes and businesses in South Tyneside with access to superfast broadband by the end of this year.
As for North Tyneside Council, it said investment from BT and Virgin would cover over 90 per cent of the area by 2015 without the need for Government investment, sister title PC Pro was told.
North Tyneside had been granted 800,000 of BDUK money, but turned it down. Mayor Linda Arkey said earlier this year it would not be financially feasible to match the figure, as councils are required to do if they want BDUK funding.
The Government said the two councils' confidence in their plans may be misplaced even though South Tyneside remains interested in BDUK help.
"North and South Tyneside seem blithely confident they will deliver world class digital infrastructure - I just hope they are not being complacent," said culture secretary Jeremy Hunt.
"No one in the UK can afford to slack on making sure we have the best broadband network in Europe upon which so many of the jobs of the future depend.
"We set a demanding timetable and I'm pleased that we are making such fast progress. Virtually every local authority is on track to roll out superfast broadband. But we cannot afford to relax - we must continue to drive forward with taking superfast broadband to all areas of the UK."
A total of 18 councils have now had their local broadband plans approved and IT Pro understands the first procurement announcement is coming in the next week or two.
There are fears BT and Fujitsu will gain the majority of contracts. Some local ISPs have threatened legal action if the bigger players get contracts, claiming it will amount to state aid if major vendors win and leave smaller infrastructure makers out of the loop.
The Government has allocated 1 million for BDUK legal costs.
Meanwhile, IT Pro revealed two weeks ago that BT has not yet received any bids for its wholesale fibre infrastructure product.
Some expect bids for Openreach's Physical Infrastructure Access (PIA) product to come in once BDUK funds have been allocated.
Get the ITPro. daily newsletter
Receive our latest news, industry updates, featured resources and more. Sign up today to receive our FREE report on AI cyber crime & security - newly updated for 2023.
Tom Brewster is currently an associate editor at Forbes and an award-winning journalist who covers cyber security, surveillance, and privacy. Starting his career at ITPro as a staff writer and working up to a senior staff writer role, Tom has been covering the tech industry for more than ten years and is considered one of the leading journalists in his specialism.
He is a proud alum of the University of Sheffield where he secured an undergraduate degree in English Literature before undertaking a certification from General Assembly in web development.