BT comes under fire for not revealing fibre rollout plans
MPs attacked BT and local councils for lack of transparency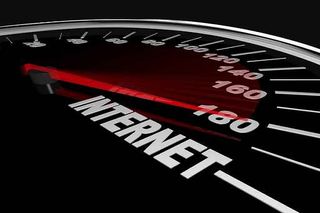 MPs have held BT and local councils to account after both failed to reveal sufficient information about the broadband supplier's fibre rollout plans.
The Public Accounts Committee (PAC) questioned BT about how it was using public rural broadband funds to pay for fibre broadband rollout.
"There is still not enough consistently good information published by local bodies about planned rural broadband coverage and speed," a PAC report claimed.
"Despite our recommendation last September, many of the maps currently available do not give sufficiently detailed information about BT's coverage to be of use to other potential suppliers seeking to plug the gaps."
Councils are required to provide evidence of rural broadband rollout with coverage maps detailing where it will be implementing broadband and at what speed.
BT told IT Pro's sister title PC Pro in a statement: "Most councils have published coverage maps with our support. More detailed data will be released by them in due course once surveys have been completed and we know for sure that we are going to an area."
The Broadband Delivery UK scheme has invested 530 million during the current Spending Review into the rural broadband programme to help get high-speed broadband into rural areas that do not already have a reliable connection.
The PAC also suggested that BT holds an unfair monopoly when it comes to rolling out broadband to rural places. The report showed more than half of the 44 contracts to deliver broadband to hard-to-reach areas had been awarded to BT.
Despite the controversy surrounding the implementation, the Department for Culture, Media and Sport has shown the investment into rural broadband is having a positive effect. The number of properties with broadband speeds of 24Mbps or above reached 273,731 at the end of December last year, up from 111,968 at the end of September.
A daily dose of IT news, reviews, features and insights, straight to your inbox!
A daily dose of IT news, reviews, features and insights, straight to your inbox!
Thank you for signing up to ITPro. You will receive a verification email shortly.
There was a problem. Please refresh the page and try again.