Oracle adds analytics capabilities to Hadoop
Firm lets users analyse geospatial data, and do it inside Hadoop or NoSQL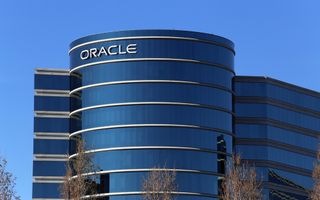 Oracle is adding new analytics capabilities to Hadoop and NoSQL databases, as it aims to help people struggling to make sense of huge datasets.
Its latest set of tools, labelled Oracle Big Data Spatial and Graph, targets a wider variety of datasets than the company's older solutions in this space, while cutting back on any need to move data around.
Instead, users can process data inside Hadoop while running the tool, saving time and money on analytics compared to moving the data into the cloud or another system to analyse it.
The spatial part of Oracle's tool helps examine data based on a variety of factors.
These include the proximity of the data and where it is in terms of geographical boundaries.
The spatial capabilities also allow users to find geospatial patterns like connections between different organisations, or the proximity of different clients to each other.
For example, it can look at datasets like Twitter feeds that include a zip code or street address, and add or update city, state, and country information.
It can also filter or group results based on spatial relationships, claimed Oracle, like finding how many customers are in each sales territory.
These results can be visualized on a map using its HTML5-based web mapping tool.
Meanwhile, the graph part of the tool enables the parallel in-memory analytics run in Hadoop.
Steve Pierce, CEO of Oracle partner Think Huddle, said: "With the introduction of Oracle Big Data Spatial and Graph, Hadoop users will be able to enrich data based on location and use this to harmonise data for further correlation, categorisation and analysis.
"For traditional geospatial workloads, it will provide value-added spatial processing and allow us to support customers with large vector and raster data sets on Hadoop systems."
A daily dose of IT news, reviews, features and insights, straight to your inbox!
A daily dose of IT news, reviews, features and insights, straight to your inbox!
Thank you for signing up to ITPro. You will receive a verification email shortly.
There was a problem. Please refresh the page and try again.