Intel's new AI strategy involves new deep-learning technology
Intel announced a new strategy aimed at increasing its presence in the field of AI applications for business and society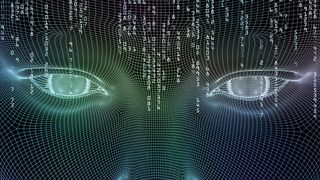 Intel announced its new strategy related to artificial intelligence (AI), which involves the introduction of new products, as well as investments for the development of specific AI-related technology.
The company said that within the next three years, it hopes to reduce the time to train a deep learning model up to 100 times.
Diane Bryant, executive vice president and general manager of the Data Centre Group at Intel, said: "We expect the Intel Nervana platform to produce breakthrough performance and dramatic reductions in the time to train complex neural networks. Before the end of the decade, Intel will deliver a 100-fold increase in performance that will turbocharge the pace of innovation in the emerging deep learning space."
On Thursday, the company said it is developing new chips that can support AI and will, for the time being, be released as specialised primary chips or co-processors.
Intel is looking to increase its influence within the emerging field of Artificial Intelligence, offering a range of alternative non-GPU chips for deep learning.
At the Developer Forum keynote in San Francisco, in August, Bryant said Intel is working on a new chip, named "Knights Mill", which is aimed at applications in deep-learning and artificial intelligence, and should become available in 2017.
As part of its new strategy, Intel is also introducing a data centre portfolio for AI, called the Intel Nervana platform. The company hopes this will become the foundation for AI solutions, helping professionals address different issues through AI.
Intel also established a partnership with Google aimed at helping businesses attain open, flexible and secure multi-cloud infrastructure for their businesses.
Among other things, the two companies' collaboration will aim at optimising open source libraries such as TensorFlow, and improving the abilities of open source management platform Kubernetes.
A daily dose of IT news, reviews, features and insights, straight to your inbox!
A daily dose of IT news, reviews, features and insights, straight to your inbox!
Thank you for signing up to ITPro. You will receive a verification email shortly.
There was a problem. Please refresh the page and try again.