Google DeepMind makes AI training available to everyone
Google is to release a maze-like AI platform to the general public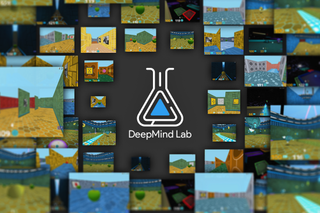 Google's artificial intelligence division, DeepMind, announced it is releasing the entire source code for an AI training platform to the public.
The platform was initially called Labyrinth but has now been renamed DeepMind Lab. This platform is a maze-like game that the company uses for its AI experiments.
DeepMind will be releasing DeepMind Lab on the open-source site GitHub later this week.
In the blog post announcing that the platform will be made publically available, some of DeepMind's researchers and co-founder Shane Legg, wrote: "DeepMind Lab has been used internally at DeepMind for some time. Our efforts so far have only barely scratched the surface of what is possible in DeepMind Lab.
"There are opportunities for significant contributions still to be made in a number of mostly still untouched research domains now available through DeepMind Lab, such as navigation, memory and exploration."
This is a further confirmation of the company's intention to increase open-source initiatives. Last month, DeepMind announced a partnership with Activision Blizzard, through which the game Starcraft II is to become a testing tool for AI systems.
Others have also made AI training platforms available to the public, including Tesla CEO Elon Musk, entrepreneur Sam Altman and venture capitalist Peter Thiel, who released an AI training platform called OpenAI Gym to the public in April.
In an interview with Bloomberg, DeepMind co-founder Shane Legg said: "The machine learning research community has always been very open," he said. "We publish 100 research papers a year and we have open-sourced a bunch of our agents before."
Google DeepMind has achieved much of its fame after its development of AI systems that play the ancient game Go and at the Atari games at professional levels.
A daily dose of IT news, reviews, features and insights, straight to your inbox!
A daily dose of IT news, reviews, features and insights, straight to your inbox!
Thank you for signing up to ITPro. You will receive a verification email shortly.
There was a problem. Please refresh the page and try again.