Future Cities widens its reach with big data
A multi-million pound initiative is showing how smart technologies can solve cities' problems.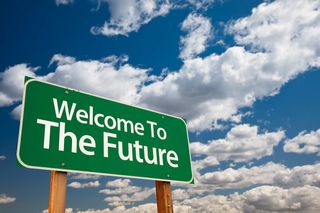 Inside the enterprise: Back in 2011, the Government announced that it would be spending 25 million on a project known as the Future Cities demonstrator. The scheme, run through the Technology Strategy Board, aims to use technology to address issues such as congestion and pollution, quality of life and the environment, and urban development by connecting up city systems, and using more data.
Given the size of the investment on offer, Future Cities has been relatively low key. This January, Glasgow won the competition to be the first "demonstrator" city, with 24 million of funding (the rest of the pot was used in grants for cities' feasibility studies).
Glasgow is spending the funds on a range of projects, including improving council services, crime prevention and improving travel infrastructure.
The University of Strathclyde will host a "City Observatory" that will bring together more than 200 data feeds about the city, and make them available to businesses and to academic researchers. The public sector will also be bringing together its services under the banner of "MyGlasgow" for the public, but also dashboards for authorities to monitor operations in real-time.
The Technology Strategy Board has now expanded the scheme to three additional cities: London, Peterborough and Bristol. Each demonstrator is based around a 3 million grant. Bristol is developing a Citywide Living Lab, which will make public sector data available to businesses, as well as to help the public sector deliver better services.
Peterborough will be using funds to help develop its cluster of "eco-technology" businesses, including agencies, R&D and research organisations, and SMEs, as well as a skills development programme.
But London's scheme, at least from a technology point of view, is the most ambitious. The capital will use the demonstrator funding to create a 3D map of the city's utilities across four boroughs in East London.
This will be coupled with an automated system for road works enquiries, something that will resonate with anyone who's ever been stuck in London's traffic. The Technology Strategy Board estimates that the programme will save 5.6m a year.
Roadworks might just be an everyday annoyance for some, but at a city-wide level they are a real hindrance to economic growth. By using predictive analysis, the London project, run by the Greater London Authority, will allow people to view predictions of journey times, based on real-time data. But it will also help the utility companies themselves to co-ordinate their work, and reduce disruption and jams.
The Technology Strategy Board is rightly focusing on this sort of real-world problems, that might not be glamorous, or initially attractive to larger businesses wanting to invest. But the projects are also set up in a way that they either provide improved services to SMEs, or will give SMEs an opportunity to tender for services.
So if all goes well, there should be better local services fewer holes in the roads, but also more access for local companies, to cutting edge technology.
Stephen Pritchard is a contributing editor at IT Pro.
A daily dose of IT news, reviews, features and insights, straight to your inbox!
A daily dose of IT news, reviews, features and insights, straight to your inbox!
Thank you for signing up to ITPro. You will receive a verification email shortly.
There was a problem. Please refresh the page and try again.