Xero introduces big data analytics and a unified bookkeeping platform
Microsoft Power BI available to SMBs through cloud accounting platform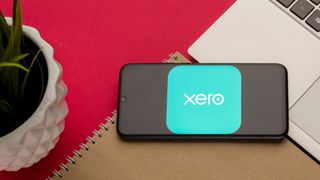 Cloud accounting firm Xero, which provides software on demand to SMBs and their accountants, has revealed several new products, services and partnerships, as well as research into the main challenges facing SMBs, at its annual Xerocon conference in London.
The first of these is a partnership with Microsoft that will bring Power BI to SMBs. The business analytics tool is normally used by enterprises to extract workable information from business data and would typically be out of SMBs' price range. However, by integrating the product with its platform, Xero is able to deliver Power BI to smaller businesses at a manageable price.
Gary Turner, UK MD of Xero, told Cloud Pro: "The distribution and economics of selling a cloud product means you can now profitably deliver really cool software to small businesses and not charge them hundreds of thousands of pounds.
"Power BI is an example of how the economics of selling in a cloud model make it a viable thing to sell pretty sophisticated tools to a mass market audience."
Turner admitted that this is not a service that all Xero customers will want or use, but for those "striving, high-growth SMBs" on the company's books this could be a very useful service.
The company also announced a collaboration with Barclays Bank, which joins Metro Bank, RBS, NatWest and Silicon Valley Bank, as the latest financial institution to offer live bank feeds through.
New products and features
Xero also introduced new products and features to its range, with Xero Me and Xero HQ.
Xero Me is a new payroll app for iOS and Android which lets users carry out typical HR-related activities, such as requesting time off, looking at payslips and enter working hours directly from their smartphone. The firm claims this app will help simplify critical communications between businesses and their employees and allow both managers and their staff to submit and respond to requests from anywhere.
Expenses and payroll features will be added to Xero Me in the future, although no specific date has been given.
Xero HQ, which will roll out in March, brings three Xero tools - Workpapers, Practice Manager and Practice Reports - into a single offering.
The product provides a dashboard through which accountants and bookkeepers can see real-time alerts for all their clients at the same time in a single location.
"When we set out 10 years ago, we didn't think we were building a platform - we were building a pretty cool accounting product that ran in a web browser," Turner told Cloud Pro.
But the fact is a platform is what Xero ended up becoming, rather than just a browser-based bookkeeping application, Turner said, pointing to the number of exhibitors at Xerocon and also the company's partnerships with the likes of Google and Microsoft and its relationship with some of the UK's biggest banks
"So we've just managed to take a step back and think 'well now that we're actually building a platform ... how would we now, if we were starting from scratch, build that practice software engagement?'," Turner said.
"So Xero HQ is this new, fresh vision that we have that would have been impossible for us to have 10 years ago, because we didn't have all of these [partners or] have all of the platform dynamics that we do today," he added.
Stay up to date with the latest news and analysis from the world of cloud computing with our twice-weekly newsletter
Jane McCallion is ITPro's Deputy Editor, primarily covering security, storage and networking for ITPro, CloudPro and ChannelPro.
Jane joined ITPro and CloudPro in July 2012, having previously written freelance for a number of business and finance magazines. She has also covered current affairs, including the student, public sector workers and TUC protests and strikes in central London while studying a Masters in Journalism at Goldsmiths, University of London.
Prior to becoming a journalist, Jane studied Applied Languages at the University of Portsmouth.
Thank you for signing up to Cloud Pro. You will receive a verification email shortly.
There was a problem. Please refresh the page and try again.