SMBs now need MSPs more than ever
The cloud should have reduced complexity, but it's actually made life more complicated for IT resource stretched small businesses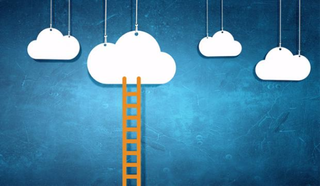 Small and medium-sized businesses (SMBs) are struggling in the face of growing challenges that are, in some cases, being made much more complex by the cloud rather than simplified.
So claims Datto CEO Austin McChord, who talked about how increasingly challenging the small business landscape has become and is becoming, while speaking at the firm's Dattocon event in Austin, Texas this week.
Given such a backdrop, SMBs will increasingly turn to managed service providers (MSPs) to provide the added layers of expertise and proficiency they either lack or can't afford to recruit internally.
"Small businesses are facing challenges. Whether it's regulation, security or the fact that moving to the cloud makes things more complex not simpler. Many of these small businesses don't have the knowledge or expertise to navigate this landscape," McChord said.
"The opportunity is massive. More than $40bn runs through small businesses. And up to 50% of this touches MSPs. By 2022m it's expected to be north of $72bn."
Datto announced a series of enhancements to its solution set both on the products MSPs service SMBs with as well as the PSA tools providers, many of which who are SMBs themselves, use to run their business.
It also made good on promises made at the last Dattocon event and also post news of the Vista Equity Partners acquisition and merger with Autotask. In particular, it pledged to continue to better help support partners so they can, in turn, better serve the varying needs of their own customers.
Choice seemed to be the watchword, and that led onto a commitment of greater openness and integration with companies such as Connectwise.
Mark Banfield, Datto's senior vice president of international, echoed the need for MSPs to support SMBs as they navigate a maze of complexity and uncertainty.
"Certain markets in the UK are dominated by SMBs. Germany, Italy etc are the same. UK MSPs will be the engine to deliver IT services to the SMB market. With such complexity, they need MSPs more than ever."
A daily dose of IT news, reviews, features and insights, straight to your inbox!
Maggie has been a journalist since 1999. She started her career as an editorial assistant on then-weekly magazine Computing, before working her way up to senior reporter level. After several years on the magazine, she moved to 'the other side of the fence' to work as a copywriter for a marketing agency, writing case studies and working on ad and website copy for companies such as eBay, Dell, Microsoft and more. In 2006, just weeks before IT Pro was launched, Maggie joined Dennis Publishing as a reporter. Having worked her way up to editor of IT Pro, she was appointed group editor of Cloud Pro and IT Pro in April 2012. She became the editorial director and took responsibility for Channel Pro, in 2016. Her areas of particular interest, aside from cloud, include management and C-level issues, the business value of technology, green and environmental issues and careers to name but a few.
A daily dose of IT news, reviews, features and insights, straight to your inbox!
Thank you for signing up to ITPro. You will receive a verification email shortly.
There was a problem. Please refresh the page and try again.