Extreme Networks building new channel after Enterasys acquisition
Extreme Networks outlines plans for new channel organisation after Enterasys acquisition; schedules distribution review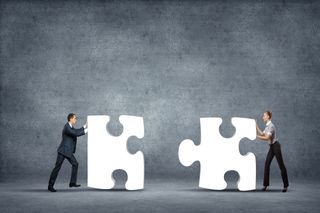 Networking vendor Extreme Networks (NASDAQ: EXTR) has revealed its plans for building a new channel organisation following its recent acquisition of Enterasys Networks.
Speaking to Channel Pro, Extreme Networks' VP of global channels and partners, Theresa Caragol, outlined a three-phased approach to combining the companies' sales channels – which will include a review of distribution partners worldwide.
"We're very hard at work defining the organisational structure, defining the teams," she comments, adding that she expects to have the global partner team in place "sometime in January", with the leaders installed by January 1, 2014.
Three phases
The firm is currently in the first phase of integration since the $180m acquisition, which was completed last month, where both Extreme and former Enterasys partners have access to the both product portfolios.
"Both channels now have capability to sell the entire portfolio so there are some significant cross selling opportunities for people," says Mark Pearce, EMEA director of channels & alliances at the vendor. "Extreme didn't have their own wireless product set or their own NAC solutions – Enterasys didn't have high-performance compute solutions or many high-performance Ethernet switches for datacentres."
The next phase will be focus on merging the two partner programmes. "There are about eight different programmes on the Enterasys side, and we'd gone through a rationalisation of our programme about a year and a half ago, and so we're putting all of that together," says the exec. "It's my intention to have one global programme, with potentially 20 percent of it having a regional tweak."
Caragol adds that the vendor is planning a number of regional sales and partner conferences for summer 2014, where she says she "fully expects" to unveil the new partner programme.
Finally, third on the to-do list is "distribution rationalisation", scheduled to take place between April and July 2014. "In North America it'll be April, but it may take longer to work out contracts and legalities in other geographies," says Caragol.
"There are some places where we're under-distributed…In North America and probably some places in EMEA we're going to be over-distributed.
"I have an RFI-type practice where you basically go through the due diligence, publishing your criteria, having the distributor go though and show the value-points and what they can do for the new company, and what they can take on. Then you make your decision."
Asked whether she could confirm that both sets of UK distributors – Westcon Group, Mayflex, ScanSource UK and Exclusive Networks' Big Technology practice from the Extreme side and Enterasys disties Arrow ECS and Cloud Distribution (for it's NAS range) – would be asked to participate in the process, Caragol says "I would suspect that, but can't confirm it."
"To be perfectly frank, it's an opportunity for all of those to stand up and be counted as we go through the exercise," comments Pearce. "Someone's going to get a fantastic opportunity with us."
Dean Jones, regional VP for the UK and Ireland at Extreme says "the most important thing for us is what happens in distribution will be positive for our partners. We need to make sure we have an effective and efficient distribution channel."
Exclusive Networks formally announced Extreme as a vendor partner at the launch of its Big Technology practice in October. Big Technology MD Jason Dance believes that the distributor stands in good stead due to its focus on the datacentre, as opposed to Extreme's traditional LAN campus channel.
"I don't see that the acquisition of Enterasys is really going to change what we're doing with Extreme in the datacentre," he tells Channel Pro. "From a distribution perspective hopefully we're bringing something different to the table."
Competitor to Cisco?
Extreme says the Enterasys acquisition will see it double its revenue to more than $600m annually, creating "a number three or number four player" in the enterprise switching market and "a competitor to Cisco", according to former CEO of Enterasys and now COO for Extreme Networks, Chris Crowell.
He comments: "As we come together we'll get leverage in the R&D organisation, in the marketing organisation, in the sales organisation, and we'll be able to compete and scale much better. That's the science behind it."
"None of us are happy being 'just fourth'," says Bob Noel, director of global field marketing at Extreme. "We have a lot of work to do but we don't hang our hat on being fourth."
Since the acquisition the firm has doubled its number of UK partners to around 40. Pearce says it has just signing up big names like Redstone, and more recently Cisilion.
"If we wanted to describe a partner who would do well with us, they would be technically-oriented; people who love getting deep and dirty in the technology, they'll really love our technology because we've got some many bells and whistles," says Pearce.
Caragol adds the firm is "focusing on partners that really want to invest with us; they want to carry the whole portfolio, they're willing to train and certify their people, they're out positioning net new opportunities and leading with us. We now have a bigger and broader portfolio and I think it's important our partners are willing to say, 'yeah I will lead with you in the wireless space, and the in Ethernet switching.'"
UPDATE: "We are confident in not simply retaining our excellent relationship but growing our Extreme business aggressively over the next 12 months," says David Grant, senior vice president EMEA at Westcon Convergence, which recently won Extreme's EMEA distributor of the Year award.
"With the agreement from the Extreme executive team [we] will anticipate expanding our portfolio with the Enterasys solutions to increase coverage and choice, especially in the wireless space and services provision . We are already seeing Extreme and Enterasys partners coming to us for the complete portfolio across Europe.
"There is a great deal of excitement and energy around the Extreme/Enterasys merger which we and the channel partners can capitalise on," he adds.
Stay up to date with the latest Channel industry news and analysis with our twice-weekly newsletter
Christine has been a tech journalist for over 20 years, 10 of which she spent exclusively covering the IT Channel. From 2006-2009 she worked as the editor of Channel Business, before moving on to ChannelPro where she was editor and, latterly, senior editor.
Since 2016, she has been a freelance writer, editor, and copywriter and continues to cover the channel in addition to broader IT themes. Additionally, she provides media training explaining what the channel is and why it's important to businesses.
Stay up to date with the latest Channel industry news and analysis with our twice-weekly newsletter
Thank you for signing up to Channel Pro. You will receive a verification email shortly.
There was a problem. Please refresh the page and try again.