Mitel eyes top spot with Polycom acquisition
Mitel to purchase Polycom to become $2.5bn company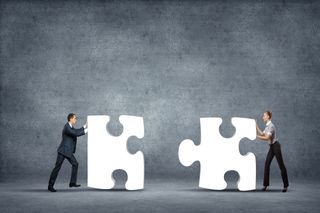 Mitel (NASDAQ:MITL) has announced plans to acquire Polycom (NASDAQ:PLCM) in a deal valued at $1.96bn in cash and stock.
The combined $2.5bn revenue company will become one of the biggest names in the cloud comms market.
The new company will be headquartered in Ottawa, Canada, and will operate under the Mitel name while maintaining Polycom's brand.
It will have a combined customer base in more than 82 percent of Fortune 500 companies, and a global presence across five continents with approximately 7,700 employees worldwide.
Mitel CEO Richard McBee, will lead the new organisation. "Mitel has a simple vision – to provide seamless communications and collaboration to customers. To bring that vision to life we are methodically putting the puzzle pieces in place to provide a seamless customer experience across any device and any environment," he said in a statement.
"Polycom is one of the most respected brands in the world and is synonymous with the high quality and innovative conference and video capabilities that are now the norm of everyday collaboration. Together with industry-leading voice communications from Mitel, the combined company will have the talent and technology needed to truly deliver integrated solutions to businesses and service providers across enterprise, mobile and cloud environments."
"Together, Polycom and Mitel expect to drive meaningful value for our shareholders, customers, partners and employees around the world," commented Peter Leav, president and CEO of Polycom. "We look forward to working closely with the Mitel team to ensure a smooth transition and continued innovation to bring the workplace of the future to our customers."
The details
Under the terms of the agreement, Polycom stockholders will be entitled to $3.12 in cash and 1.31 Mitel common shares for each share of Polycom common stock, or $13.68 based on the closing price of a Mitel common share on April 13, 2016. The transaction represented a 22 percent premium to Polycom shareholders based on Mitel and Polycom's "unaffected" share prices as of April 5, 2016 and is expected to close in the third quarter of 2016, subject to shareholder and regulatory approvals and other customary closing conditions.
Mitel says the new company will have "a significantly larger financial platform with the scope, scale and operating leverage needed to strategically expand in an actively evolving market."
The transaction is expected to close in the third quarter of this year, subject to approval. Following the closing of the transaction, former Polycom shareholders are expected to hold approximately 60 percent and current Mitel shareholders 40 percent of the outstanding Mitel common shares.
Mitel now expects quarterly non-GAAP revenue will be in the range of $270m to $280m.
In 2015 Mitel acquired TigerTMS, a cloud provider focused on the hospitality market.
Stay up to date with the latest Channel industry news and analysis with our twice-weekly newsletter
Stay up to date with the latest Channel industry news and analysis with our twice-weekly newsletter
Thank you for signing up to Channel Pro. You will receive a verification email shortly.
There was a problem. Please refresh the page and try again.