Majority of Brits received no digital training during the pandemic
This is despite the fact that 89% agree that digital skills will be important to the UK's long-term economic prosperity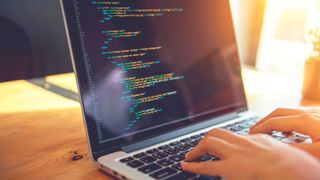 (Image credit: Shutterstock)
A significant majority (83%) of Brits have revealed that they received no support to improve their tech skills over the last six months despite the increased digitisation observed during the ongoing pandemic, according to new findings from BCS, The Chartered Institute for IT.
This is despite a similar proportion (89%) of UK adults agreeing that digital skills would be important to the UK's long-term economic prosperity.
This follows a study conducted by Microsoft and Goldsmiths, University of London, which found that 80% of leaders believe that investment in digital skills will be important to the UK's economic recovery following COVID-19. A further 78% said that a large pool of digital talent will be essential to driving UK competitiveness.
However, according to BCS, most (62%) of the 2,000 surveyed adults indicated that they were not concerned that their level of tech training could affect their career prospects. Those who had received support said that they had been helped by employers (57%), family and friends (28%), and training providers or governmental initiatives (13%).
The findings from BCS further solidify the concerns surrounding the UK's growing digital divide, which the Institute's president, Rebecca George OBE, described as "a modern measure of inequality".
"Over nine million people in the UK lack basic tech skills which are key to levelling up social inequality and to turbo-charging the workplace post-COVID," she said.
"So to learn that the vast majority of people don't recall an offer to improve their abilities in using basic software is concerning. We want to help government and industry ensure that every adult and child has the right level of digital education or training for them to succeed.
RELATED RESOURCE
The road to recovery: Growing your business in China
Turning crisis to opportunity
"That means promoting opportunities to take a really broad range of digital qualifications - from the school curriculum to professional training in the workplace," added George.
When it came to the most demanding software, BCS found that nearly a third (31%) of those surveyed are not confident with basic data management using a Microsoft Excel spreadsheet. This comes weeks after the news that a "technical issue" identified in the government's flagship NHS Test and Trace contact-tracing scheme centred on serious limitations in the use of Excel to log positive COVID-19 cases.
A daily dose of IT news, reviews, features and insights, straight to your inbox!
A daily dose of IT news, reviews, features and insights, straight to your inbox!
Thank you for signing up to ITPro. You will receive a verification email shortly.
There was a problem. Please refresh the page and try again.