What are your tech skills worth?
Whether your business is struggling to find the talent it needs or you're looking to make a career change, having the right tech skills is critical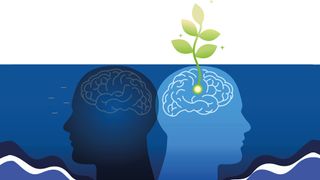 (Image credit: Shutterstock)
This article originally appeared in Issue 13 of IT Pro 20/20, available here. To receive each new issue in your inbox, click here.
By 2030, seven million workers could be under-skilled for their job requirements, according to research from the Industrial Strategy Council, or roughly 20% of the current UK workforce. The most severe shortages will be felt in basic digital and STEM skills, as well as core management, and as 80% of 2030's anticipated workforce already in employment now, young people entering the marketplace won't be enough to plug this gap.
The Industrial Strategy Council isn't the only organisation to analyse the problem of skills mismatch in businesses. In its report, 'The State of Skills 2021: Endangered', EdTech firm Degreed found that tech skills are the most in demand for professionals across the world, with advanced IT and programming are the most desirable, followed by advanced data analysis, maths, tech design and engineering. Yet, as Sarah Danzl, skills expert at Degreed, explains, many organisations don't have a firm grasp of the knowledge base already present among their staff.
"To build the skills they need for the future, businesses need an accurate picture of their skills gap. Yet a third (34%) of workers say their manager doesn't know what skills they have, so businesses don't have all the information they need to make informed decisions," she tells IT Pro. "This means the potential to lose skilled workers if companies are forced to make redundancies without full information on their people's skills. Businesses also risk reduced productivity if existing workers aren't utilising their skills to their fullest."
The skills gap and the impending impact automation could have on jobs, is colouring the debate about which skills businesses will need in the short to medium term. How the DARQ technologies will influence businesses and the people they will need to take full advantage of these burgeoning technologies, is clearly having a practical impact on jobs. Workers looking to make a change in their working lives in the tech industry would be advised to take a broad view of which skills they need to equip themselves with.
Organisations that value the tech skills their staff have today and are prepared to make potentially significant investments in training, will be the companies that can continue to innovate in a rapidly changing world. In the Hays UK Salary and Recruitment trends report, over a third (36%) of technology employers don't have the talent they need to meet their current project goals.
The skills in most demand are IT infrastructure skills: cloud (56%), software development (54%), and project and change management (39%). When it comes to salaries, 74% of tech employers have increased pay by an average of 1.8%. Employers in the tech sector, though, should take note that nearly half (48%) of survey respondents said they would consider moving to a new employer if the salary or benefits package was attractive. While your business might want to review the salaries of your critical tech employees in light of this information, it's worth noting that money alone may not be enough. Of the technology professionals who are planning to move jobs in the coming year, 21% said lack of future opportunities was the main motivating factor.
Speaking to IT Pro, James Milligan, global head of technology at HAYS, explains: "Tech skills are highly valued in the UK by virtue of having one of the world's largest tech sectors. The value of these skills is particularly recognised in tech hubs such as London, Edinburgh, Manchester and Cambridge. The COVID-19 crisis has revealed just how integral tech skills really are: Huge shifts to our ways of working have increased the spotlight on systems and technology, and the skills that go with it."
Tech skills UK
The value of tech skills will increase significantly in a post-COVID-19 business environment. Existing tech skills will have to be upgraded or at least augmented to meet the needs of employers who, in some cases, have radically altered their business development strategies.
Andrew Duncan, partner and UK CEO at Infosys Consulting, says: "The government's pledge in the latest Spending Review to boost skills by encouraging millions more young people into further education, extending traineeships and sector-based work and improving the current apprenticeship system is certainly very encouraging. Digital tools, capabilities and security systems are all becoming critical for many firms as they adapt to meet the challenges of a changed market and 'digital literacy' will be required across all industries in the UK, from e-commerce to automation in factories."
While the coronavirus pandemic is impacting skills and working arrangements across the globe, in the UK there's the added complication of Brexit. According to Danzl, with the EU talent pool shrinking in the country, upskilling will become of paramount importance.
"Potential employees, who might have previously come to London, might choose to move to tech hubs within the EU, such as Amsterdam, Dublin or Paris, as it will be easier to secure work permits," she says. "If this is the case, then organisations will have to rely more on homegrown talent, and upskilling will be key to achieving this."
Future-proof your future
For many businesses, living with a chronic shortage of skilled tech workers is not new. Increasingly, to mitigate this problem – if not completely solve it – they are turning to upskilling and reskilling the workers they have. This has several benefits: It can be more cost-effective than hiring a new member of staff and existing staff members are already familiar with the culture and operations of the business.
Some organisations, though, are following the competing trend of using contract or freelance workers to fill roles that require a narrow, specialist skillset. While this can be a quick fix, it overlooks other benefits that upskilling can bring. As Ben Higgin, head of technology and investments at PwC UK explains: "When recruiting for any role, we are of course looking for the technical skills, but life skills are just as essential to fulfil that role.
"There is also a greater understanding of the need for fusion skills, such as collaboration, teamwork and problem solving – all crucial skills for technology innovation, which is so important to the driving growth in the UK economy. I think those are going to be critical skills as increasingly employers are going to look at ways to redeploy their workforce. It's all around the ability to learn, unlearn, and relearn."
For workers, the state of skills study 2021 from Degreed, concludes that 41% of UK workers believe their core job skills will be obsolete within five years. Taking a proactive approach to learning new skills will be vital if they want to ensure their skills remain relevant and in demand.
For example, it's not enough for a software engineer to know just one programming language. According to Joey Tait, managing director of software engineering recruitment agency Develop, many businesses look for multiple languages across front or backend development to compliment their technology stack.
Building these skills up are something individuals should take responsibility for themselves, too, particularly if their employer isn't focused on upskilling workers. "There are a whole host of platforms for professionals to get to grips within their own time – Udemy, Coursera, Pluralsight – it's all about taking initiative and refreshing your soft and technical skills," says Tait.
Milligan, meanwhile, believes that the surges in demand for different tech skills seen in 2020 will continue into 2021 and beyond. "We've experienced such a fast pace of change in our world of work recently which has impacted the tech skills landscape and this shows no sign of slowing down in the upcoming year.
"The search for tech talent will only get fiercer during the next 12 months. Employers will be looking for those candidates who possess strong technical skills but will place an equally important emphasis on soft skills like adaptability and flexibility to help with expected changes and challenges ahead."
What are tech skills worth? A great deal to businesses starved of the talent they need to continue to innovate. And, importantly, you don't need a tech degree to apply for and win a highly paid tech job. Many of the leading companies in Silicon Valley have now removed a tech degree as a prerequisite for applications. Being self-taught, which shows a proactive drive to learn, is more valuable to them than a paper qualification. With an array of teaching platforms available, you can learn the tech skills you need to secure your current job or step into the highly paid tech job you have always wanted.
Get the ITPro. daily newsletter
Receive our latest news, industry updates, featured resources and more. Sign up today to receive our FREE report on AI cyber crime & security - newly updated for 2023.
David Howell is a freelance writer, journalist, broadcaster and content creator helping enterprises communicate.
Focussing on business and technology, he has a particular interest in how enterprises are using technology to connect with their customers using AI, VR and mobile innovation.
His work over the past 30 years has appeared in the national press and a diverse range of business and technology publications. You can follow David on LinkedIn.