How CIOs can build effective cross-business collaboration
Most employees are keen to use their own apps and devices, but they're not always as enthusiastic when it comes to security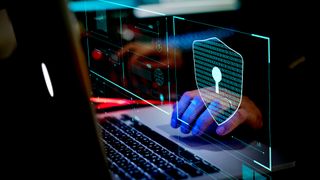 (Image credit: Shutterstock)
Shadow IT is now a business-as-normal activity, with non-IT professionals having more interest in technology than ever before, both in terms of using and procuring systems. What does this rise of decentralised IT mean for the role of the CIO and how can digital leaders ensure cross-business collaboration?
For Phil Armstrong, global CIO at finance firm Great-West Lifeco, the answer is simple: digital leaders must spend less time in the IT department and more time talking with executive peers across the rest of the organisation. "Communication skills are paramount for modern CIOs," he says. "They need to talk in terms the business can understand.
IT and non-IT collaboration
The good news is that most leading CIOs appear to be savvy enough to understand the importance of looking beyond the safe confines of the IT department. The best digital leaders understand the myriad levers of business, not just the tools of the technology trade. They explain how digital transformation can change the business for the better.
Yet the challenge of cross-collaboration communication between IT leaders and their non-IT peers remains significant. While most employees are keen to use a combination of smart devices and the cloud to download their own apps, that growing awareness hasn't necessarily sponsored a commensurate awareness in how to use systems and services securely.
All executives must work to ensure technology isn't just bought and forgotten about until the IT department picks up problems at a later stage. Gideon Kay, European CIO at Dentsu Aegis Network, says the onus is on all executives to take an active interest in the strengths and weakness of technology. Specialist appointments to advise the board can help in this regard.
"I do believe we're at a point where boards generally need to be more consciously aware of the opportunity that technology creates and the risk it brings, too," he says. "It's time for boards to have technologists as non-executives. That's really important to help businesses understand and manage their entire portfolio."
Experienced CIO and former CMO Sarah Flannigan is one executive who is fulfilling such a role. After leaving her position as CIO at EDF Energy at the end of last year, Flannigan is now pursuing a portfolio role, where she is providing consultancy and non-executive advice to a range of organisations, including Royal Botanic Gardens, Kew and the Heritage Lottery Fund.
"You can make all the difference in those moments," she says. "You learn and grow as an individual, while helping others - and the more that there are others who are learning, the more everyone benefits collectively. Exponentially, you become increasingly helpful to the executives you work with and you also keep learning as an individual. The non-exec role helps you create greater value for everyone involved across the organisations you serve."
The dual-role CIO
Sometimes, the answer for organisations and for digital executives is to take a novel approach to the challenge of effective cross-business collaboration. Rather than being the IT chief for a single organisation, David Walliker is CIO at both Liverpool Women's NHS Foundation Trust and the Royal Liverpool and Broadgreen University Hospital NHS Trust.
Liverpool Women's NHS Trust (pictured) is one of a number of trusts to successfully share a CIO
Walliker joined Liverpool Women's in April 2013 and assumed the CIO role at the Royal in January 2015. Walliker is now running an IT-led change programme concurrently across both organisations, and working arrangements have varied since taking on the dual role. He currently works full-time for the Royal and is loaned back two days a week to the Women's Hospital - and it's an approach that works well for Walliker and the NHS trusts he serves.
"I enjoy the split because they're two fundamentally different organisations," he says. "The Royal's exactly what you'd expect from a large, city centre hospital - it's extremely busy and very fast-paced. The Women's Hospital is a specialist Trust with a very different culture. The difference between the two creates an interesting split through the working week."
Walliker says the aim is the same across both organisations: using the digitisation of paper records and electronic forms (e-forms) to deliver innovative healthcare to the people of Liverpool - and he is receiving cross-business support from senior executives in both NHS Trusts. "Digitising costs money in the shorter term but the long-term payback is huge," he says. "It makes your organisation much more efficient and cost-effective."
Like Walliker, Julie Dodd also fulfils a dual role at Parkinson's UK. As director of digital transformation and communication at the charity, Dodd overseas IT and marketing functions. This combined role makes it easier for her to ensure there is a strong working bond between professionals across the organisation. As part of this process, Dodd encourages agile working.
"That digital spirit of collaborative, cross-functional teams is really exciting when it allows people to break from their silos and enter debates across the wider organisation as people from separate teams who can bring something different to the conversation on an equal footing," she says.
Friend-maker, problem-solver
Richard Corbridge, who is chief digital and information officer at Leeds Teaching Hospitals NHS Trust, is another IT leader who recognises the power of joined-up thinking. Corbridge believes the key role for the CIO is often as a friend-maker and problem-solver. While strong bonds with marketing chiefs will be crucial in this regards, other functions matter too.
"The decentralisation of IT means procurement is increasingly led by others on the board," he says. "The CIO is then the person who provides detail on why an investment in IT makes sense. Technology chiefs also need to stay close to audit and risk functions. Cyber security remains a risk and the key is knowing how to react when something happens."
Corbridge believes it is crucial to remember the CIO role as an ever-evolving position. Without the ability to evolve, IT leaders get stuck in an operationally focused mindset. This inherent change in the role means CIOs must concentrate on building cross-organisational bonds - and relationships with communications professionals are likely to be crucial.
"You can and should lean on the shoulders of the digital marketing team," says Corbridge. "That for me is when we, as CIOs, can make a difference. I think the convergence of digital and communications, and the growing importance of the CIO role, is where we'll end up as the digital leadership role continues to evolve."
Photo by Rodhullandemu / CC BY 2.0
Get the ITPro. daily newsletter
Receive our latest news, industry updates, featured resources and more. Sign up today to receive our FREE report on AI cyber crime & security - newly updated for 2023.