Apple acquires enterprise security company Fleetsmith
Firm offers management and security services that allow users to oversee their fleet of enterprise devices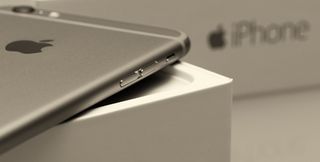 Enterprise software security company Fleetsmith has announced that it had been acquired by Apple.
The company, which was founded in 2014, offers a suite of management and security services that enables its users to oversee their fleet of enterprise devices.
Fleetsmith has long tailored its offerings to Apple products, providing its customers with ways to manage apps, settings, and security preferences on iOS and macOS devices.
In a blog post confirming the acquisition, Fleetsmith co-founders Zack Blum, Jesse Endahl, and Kenneth Kuout said that they had "started Fleetsmith to balance the management and security needs of IT with the experience users love about Mac, iPad, and iPhone".
"We're thrilled to join Apple. Our shared values of putting the customer at the centre of everything we do without sacrificing privacy and security, means we can truly meet our mission, delivering Fleetsmith to businesses and institutions of all sizes, around the world".
Financial details of the acquisition were not disclosed.
Fleetsmith offers free fleet insights with its Intelligence package and a free trial of enterprise fleet management for up to 10 devices with Managed. Users can also pay $8.25 per device per month for enhanced settings and increased control over each device.
News of the acquisition comes days after Apple announced that it would start accepting Mac trade-ins at retail stores, despite a lot of its retail locations remaining closed. Apple shut all its retail outlets a few months ago due to the coronavirus pandemic, recently reopening about 100 Apple Stores.
Last week, the European Commission (EC) announced that it's launching antitrust investigations into Apple's App Store rules and Apple Pay platform. The first probe will assess whether Apple's rules for app developers on the distribution of apps via the App Store violate EU competition rules.
The EC is planning to look at the way Apple forces developers to use its proprietary in-app purchase system and restricts their ability to inform iPhone and iPad users of alternative cheaper purchasing options outside of apps.
A daily dose of IT news, reviews, features and insights, straight to your inbox!
A daily dose of IT news, reviews, features and insights, straight to your inbox!
Thank you for signing up to ITPro. You will receive a verification email shortly.
There was a problem. Please refresh the page and try again.