Tech Data will slurp up Avnet Technology Solutions for $2.6 billion
Distie increases presence in Europe with acquisition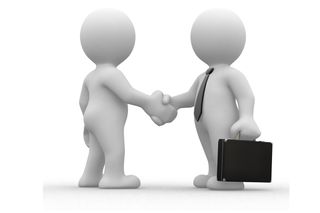 Tech Data is set to acquire Avnet's Technology Solutions business for $2.6 billion.
The deal, composed of $2.4 billion in cash and the rest in Tech Data shares, will create a distie behemoth, giving Tech Data a presence in Asia Pacific as well as boosting its presence in Europe.
The combination of businesses will cover 35 countries.
Avnet said that the sale of the unit would provide "immediate opportunities to focus on core strategies and scale their respective businesses".
"It puts Technology Solutions in position to achieve breakthrough business results with Tech Data," said Avnet CEO, William Amelio. "Moving forward, Avnet will focus its resources and investments on becoming a leader in design chain and supply chain services not only for our current customers and suppliers, but also for new markets."
Bob Dutkowsky, chief executive of Tech Data, said in a blog post: "I am excited to announce that Tech Data has agreed to acquire Avnet's Technology Solutions business, which specialises in datacentre solutions. This transaction will create a premier global IT distributor with the most diverse end-to-end solutions from the datacentre to the living room."
He added: "We believe the strategic and financial benefits resulting from this transformative combination are compelling for both our company and our stakeholders. We look forward to welcoming the Technology Solutions team to the Tech Data family and are excited about the future opportunities ahead."
Patrick Zammit, president of the Technology Solutions business, said in a statement: "Industry standardisation, innovation and converging technologies have transformed our industry. The broader portfolio created through this combination will enable both businesses to better capitalise on these trends, while also providing new opportunities for Technology Solutions to optimise and expand its offering, as well as unlock value in ways we could not historically.
"Given the strength of our customer and vendor relationships, our common cultures and values, as well as the skilled and engaged teams at both businesses, I am confident that this is a winning combination."
Stay up to date with the latest Channel industry news and analysis with our twice-weekly newsletter
Rene Millman is a freelance writer and broadcaster who covers cybersecurity, AI, IoT, and the cloud. He also works as a contributing analyst at GigaOm and has previously worked as an analyst for Gartner covering the infrastructure market. He has made numerous television appearances to give his views and expertise on technology trends and companies that affect and shape our lives. You can follow Rene Millman on Twitter.