What does it take to launch a successful Fintech startup?
Emerging and established Fintech startups explain how they have navigated the complexity of creating a tech stack and IT system that drives growth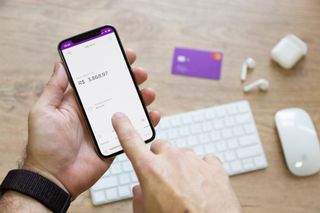 (Image credit: Shutterstock)
Developing a lucrative Fintech startup is the toughest of journeys and while the rewards can be rich - with some of today's big names like Starling, Transferwise and Stripe having valuations in the billions - others have fallen fast and lost fortunes in investment.
The arrival of Fintech was a result of the 2008 financial crash, with challengers to the industry's status quo reinventing everything from traditional banking to payments to credit.
Pleo, for example, is a provider of expense management software and smart credit cards, which now has unicorn status with a $1.7 billion valuation.
But its CTO Petr Janda says success can only be achieved when you have the right technology infrastructure to scale, especially when underlying ecosystems have limitations.
"One of the key decisions for any Fintech startup is to understand what kind of experiences they want to deliver to their users," he tells IT Pro. "With that, they can decide where in the IT and technology landscape is important to invest in – and perhaps build very specialised and customised solutions in-house where a readily available out-of-the-box solution isn't good enough.
"With the right balance, they gain the flexibility to drive amazing products to the market with a fast-paced innovation cycle."
Of course, not every new startup can afford such a self-build approach and Devie Mohan, a Fintech industry advisor and co-founder of research company Burnmark, doesn't believe that is always necessary.
As the author of The Financial Services Guide to Fintech, she cites the burgeoning opportunities of tried-and-tested technologies as part of pre-built tech stacks with banking as a service (BaaS) or software as a service (SaaS) models across payments and lending.
However, she warns that IT security and governance is now a fast-moving challenge; recent Burnmark research found the complexity of data protection and cybercrime requirements had added a huge burden to recently-launched startups, with new regulations created in almost every country in the world.
"There is also an industry-wide push to replace legacy systems in banks and traditional organisations to deal with these challenges, as well as handle new types of data coming into the Fintech ecosystem," she says. "I expect there to be heavy investments made in this area, as 60% of ecosystem players have identified this as a challenge."
Be prepared to take even greater risks
Finding the right talent is usually the hardest part of any startup growth path but CEO of freemium open banking data platform Nordigen, Rolands Mesters, suggests that you must find a CTO or CISO prepared to rip up conventions.
"The role is completely different than in a legacy business," he says. "Your appetite for risk has to be a lot greater. It's not about controlling risk, but instead embracing it and making it work to your advantage. The main difference is that legacy businesses aim their activity at staying relevant, but a Fintech startup is doing everything to become relevant."
Another big challenge new Fintechs will face, according to Jonathan Lister Parsons, CTO at PensionBee, is deciding whether to focus on a single market niche or pursue a path that leads to being a financial 'super app'.
"It's highly tempting to believe that in order to corner a market in financial services you need to offer something to everyone, throughout their financial landscape. I think this can work in some cases, but it's a strategy that can result in a package that offers only watered-down versions of products done better elsewhere," he says.
"We believe in being the best possible pension experience for our customers, and playing nicely in the financial ecosystem, integrating with partners where the combination of our products provides a better experience, or enables brand new services."
Don't duplicate someone else's existing build
PensionBee's strategy was to build the company in the cloud so it could scale easily as it grew, and use the inherent flexibility for new products and services to be added, while supporting automation. Lister Parsons cites a strategy from JP Rangaswami, a much-heralded tech expert who has held roles such as chief scientist at Salesforce, and group head of innovation and chief data officer at Deutsche Bank.
Boiled down it suggests that if a problem is specific to your business, it's worth the time to build a solution to solve it, but if it's not, someone has likely built a commercial product or launched an open source solution you can harness.
Lister Parsons adds: "It's crucial to use a flexible and scalable base for your technology from the beginning when you are building a first-mover advantage in your industry. As you're building something new, you need to be able to change direction easily, and once you hit product/market fit, you don't want to have to re-platform as you scale.
"Once you've got the foundation in place you can work on further development and, by investing in incremental improvements, over time you'll have a product that becomes harder and harder for a competitor to replicate from day one."
Another important factor to remember is you also don't need tonnes of tech knowledge to launch a successful Fintech startup. Simon Rabin, founder of savings and investments platform Chip, admitted he and his co-founder Alex Latham only had "a few lines of HTML between us" but they have seen this four-year-old Fintech grow to 350,000 users.
Chip hired a CTO to scale, but Rabin cautions: "I think Fintechs are very quick to grow, build and innovate – it's what sets them apart from incumbent finance providers. However, the infrastructure hasn't caught up with the agility of Fintechs yet."
Creating the next unicorn is achievable, but it takes more than hope and a strong will. Anna Frankowska, chief commercial officer at Aventus and a Forbes 30 Under 30 Europe Technology award-winning entrepreneur, recommends founders consider two crucial questions from the outset.
"Firstly, 'how are we going to stand out?', and secondly, 'am I solving an existing problem or creating a solution in search of a problem?'. If you can answer both those questions, then you are set for success," she says.
Get the ITPro. daily newsletter
Receive our latest news, industry updates, featured resources and more. Sign up today to receive our FREE report on AI cyber crime & security - newly updated for 2023.
Jonathan Weinberg is a freelance journalist and writer who specialises in technology and business, with a particular interest in the social and economic impact on the future of work and wider society. His passion is for telling stories that show how technology and digital improves our lives for the better, while keeping one eye on the emerging security and privacy dangers. A former national newspaper technology, gadgets and gaming editor for a decade, Jonathan has been bylined in national, consumer and trade publications across print and online, in the UK and the US.