Alphabet spins off quantum company Sandbox AQ into independent company
The firm aims to move quantum and AI technologies away from research and into mainstream development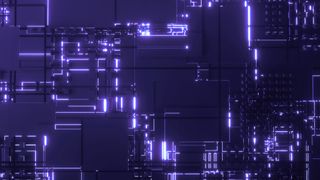 (Image credit: Shutterstock)
Alphabet has spun off Sandbox AQ, a Quantum SaaS startup, into an independent company, with a number of high profile investors and customers already signed up.
The newly independent firm is an enterprise software supplier with the 'AQ' part of its name relating to the technologies it specialises in; artificial intelligence and quantum.
The group was launched in 2016 by Jack Hidary as Sandbox@Alphabet. It's not strictly a "moonshot" as Sandbox AQ has largely operated outside of Alphabet's X division, which has also spun off a few companies into the "other bets" segments within the company.
Specifically, the group develops commercial products for telecommunications, financial services, healthcare, cyber security and other computationally-intensive sectors. It's made up of 55 engineers and scientists and a broad range of technologists that collaborate from a range of industries and fields, such as physics, chemistry, neuroscience and many more.
The spin-off was completed via a funding round with a cohort of investors, including former Google CEO Eric Schmidt. The capital raised will be used to hire additional AI experts, physicists and engineers to further develop and deliver its AI and quantum technologies.
It is also developing and deploying hardware applications and services that leverage global-scale AI and machine learning infrastructures together with quantum technologies that were limited to scientific papers and advanced research facilities, until very recently. The hope is that it can build post-quantum cryptography modules and enable companies to transition to more secure cyber architectures.
"The gravity of the geopolitical climate necessitates that we develop stronger cyber security platforms for companies and governments," said CEO Jack Hidary. "In addition to cyber security, quantum tech and AI working together have a powerful compound effect we call AQ, which can impact areas such as drug development, clean energy and data security,"
The company has already attracted a number of high profile investors, including Salesforce boss Marc Benioff. It has also secured a number of big-name customers including Vodafone and SoftBank Mobile.
Stay up to date with the latest news and analysis from the world of cloud computing with our twice-weekly newsletter
Bobby Hellard is ITPro's Reviews Editor and has worked on CloudPro and ChannelPro since 2018. In his time at ITPro, Bobby has covered stories for all the major technology companies, such as Apple, Microsoft, Amazon and Facebook, and regularly attends industry-leading events such as AWS Re:Invent and Google Cloud Next.
Bobby mainly covers hardware reviews, but you will also recognise him as the face of many of our video reviews of laptops and smartphones.