Help Desk - a profit centre or a cost?
Steve Potts focuses on a mission critical part of any managed services offering – the Help Desk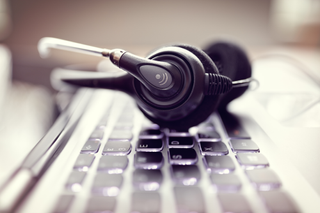 In the first article, the focus was on balancing the eight factors in building a recurring revenue IT support business model. In this fifth article in the series, we will focus on a mission critical part of any managed services offering – the Help Desk. Here are some of the things you need to consider when transitioning from a traditional break fix model to becoming a successful managed service provider.
Help Desk Comparison break/fix v Managed Services
The Break/fix call centre
Respond to serious issues
High profile for a short time
May cost me a lot when the client calls for help
The Managed Service Help Desk
Prevents serious issues occurring
Low profile and unseen
Costs client a monthly fee
There may not appear to be all that much difference, but there are some serious consequences of not reviewing these differences. Now that you are not going in on your white charger and rescuing the customer from disaster, you are not as visible to them as you were before. They will not be aware of the time and resources that you are spending preventing disasters and keeping their IT running to maximum efficiency.
The importance of effective communication
It is essential to keep the customer informed of the work you are doing in the background. At the same time, don't overload them with reports and information that overwhelm them. You should combine the skills of your sales team, the presentation skills of your marketing team and the knowledge of the Help Desk. Task them with putting together a communications plan that informs the client effectively of the work you are doing in return for the monthly fee and at the same time creates opportunity for cross selling other services. Do not make the mistake of leaving this vital task to one of these teams to do alone. Successful MSPs own this vital communication and invest significant management time in this profitable activity.
Vendor support
The management of the escalation process through your engineering team and up to the vendor's technical team is mission critical. It reflects on your customers' experience and the way key suppliers view your business. Escalation to a vendor should be authorised by a senior manager to protect the vendor relationship and to stop overloaded or lazy technical staff from "passing the can."
'Contact' centre or 'Call' centre?
Many IT resellers cannot afford or justify a 24x7 help desk and many customers do not expect it or need it. However, with the rapid growth of devices, technologies and bandwidth options more and more employees and managers are becoming mobile. Can your clients raise tickets on-line or by emailing you 24x7? Do you have an out-of-hours emergency phone number?
Shift working
The managed services contact centre has a higher proportion of tasks that are not performed on the telephone. These include answering emails, online tickets and, most significant, time spent managing reports, flags and issues from the remote management systems. These time-consuming activities can have a detrimental effect on the response to incoming calls.
One simple solution is to run a three shift system: early morning to mid-afternoon; normal working hours; late morning to early evening. This provides technical support staff time to work on the non-customer facing work during quieter times.
Conclusion
Your help desk provides a great opportunity to maintain revenue and to increase the value of each customer. However you cannot afford to leave it totally in the hands of the technical team. Any additional time you spend developing the practices and processes within your helps desk will yield a substantial return on the investment of senior management time.
Steve Potts is director accountable for growth at Transmentum Limited
.Article 1. Controlling the wheel of fortune
Article 2: Strategy: The Foundation of Growth
Article 3: A sales strategy for accelerating growth
Article 4: Marketing and Your Proposition
Article 6: Six factors in customer retention
Article 7: Vendors: Suppliers or partners?
Article 8: Building a product and services strategy
Article 9: IP and your managed service
Stay up to date with the latest Channel industry news and analysis with our twice-weekly newsletter
Stay up to date with the latest Channel industry news and analysis with our twice-weekly newsletter
Thank you for signing up to Channel Pro. You will receive a verification email shortly.
There was a problem. Please refresh the page and try again.