Building a product and services strategy
Paul Fileman focuses on building a portfolio of products and services that match your strategy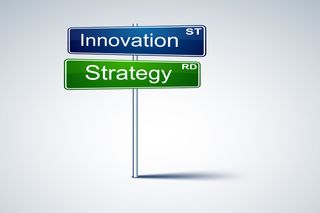 There are two major considerations that affect your products and services strategy:
1) Matching products and services to your customers and markets
2) Matching products and services to the state of your relationship with your customer or prospect
Matching products and services to customers and markets
As part of your strategy formulation process, one of the most important factors is deciding on what direction to take with regard to products and markets. The Product–Market Growth Matrix, developed by H. Igor Ansoff, is a handy tool for thinking about this situation.
The matrix shows the major choices that a company faces in its quest for growth, should it target new or existing markets with new or existing products. The results – in the boxes – are suggested routes for the company's growth strategy.
Market penetration: Aim to sell existing products within markets that are already served, but in greater numbers
As a strategy, this works well in growing markets and is low risk/ low cost. It is not a very ambitious strategy – more a business-as-usual strategy. Your stakeholders may perceive this as a low vision strategy and, taken in isolation, it is unlikely to deliver growth in line with the aspirations of the best managed services businesses.
Product and service development: Develop new services and products for sale in existing markets
This should be an ongoing process and requires some thought to ensure that your services and products strategy is clear. One trap that is easily fallen into is that of deciding that the next new service is the last thing that a sales person thought was needed to close a deal. You need to be more strategic in your thinking so that your cost of supply is managed and you are able to build the skills in your team alongside your portfolio development. This option uses existing knowledge and skills to develop new products for a market that your team already understand. The risks involved are only those associated with new services and products – far less than developing new services and products for new markets. Your marketing in general and market knowledge in particular are key skills for this strategy.
Market development: Attempting to sell existing products into new markets
The new markets could be geographically based either within the home country or abroad or alternatively the new market could be a new market segment. This option has the advantage of requiring a much smaller investment in new product development. The main expenditure will be in marketing and sales.
Diversification: Basing your strategy on selling newly developed products within a new market.
This is the highest risk option as it involves moving away from the services, products and customers you already know. You should only consider this option if there are very good reasons to do so in the form of fast falling sales performance, new technologies have opened up completely new market opportunities, or major demographic changes have opened up completely new market opportunities.
Matching products and services to the state of the relationship
Every business needs a portfolio that can be sold to new customers and then enables more substantial sales as the relationship builds. The first sale to a new customer is often of modest value – something which meets a very specific customer need. This first sale gives you the opportunity to build a strong relationship with the customer so that you end up in a position to make other, longer term, higher value sales.
Next steps
Review your portfolio of services and products and make some decisions on how you are going to change things. Decide which items are going to be withdrawn from sale – assuming that you offer products which do not fit your strategy. Then decide how you are going to develop the portfolio to fit your strategy.
Article 1. Controlling the wheel of fortune
Article 2: Strategy: The Foundation of Growth
Article 3: A sales strategy for accelerating growth
Article 4: Marketing and Your Proposition
Article 5: Help Desk - a profit centre or a cost?
Article 6: Six factors in customer retention
Article 7: Vendors: Suppliers or partners?
Article 9: IP and your managed service
Stay up to date with the latest Channel industry news and analysis with our twice-weekly newsletter
Stay up to date with the latest Channel industry news and analysis with our twice-weekly newsletter
Thank you for signing up to Channel Pro. You will receive a verification email shortly.
There was a problem. Please refresh the page and try again.