Changing times: Keeping your customers up to date with the evolution of the internet
Kal Ahmed, director at NetworkedPlanet, explains how resellers can help their customers to ensure that their internal and external websites are making the most of what search technology has to offer.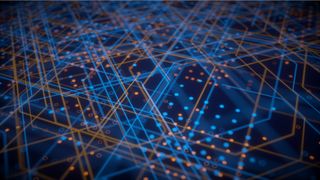 (Image credit: Shutterstock)
In recent years there have been many changes to the technologies and techniques used on websites, leading to the gradual evolution of web 2.0. Most companies like to refer to web 2.0 when talking to customers or include it in their marketing collateral as a way of demonstrating how forward thinking they are, but the stark reality is that most companies' websites and corporate intranet pages still use search technology stuck in the dark ages of web 1.0.
The recent emergence of semantic search technologies, the technology behind web 3.0, offer real benefit for corporate users, and here lies an opportunity for VARs. Businesses that improve their search technology to keep up with web 3.0 can improve the efficiency of their intranet pages, and help make sure customers stay on the external sites. Resellers can act as the link between emerging search technologies and businesses, helping them make the most of what these products can offer.
Web 1.0 was the first time that the concept of the internet was embraced on a large scale by consumers, and compared to today, it was very basic. Sites were mainly text based, the content was fairly static, and didn't encourage interactivity with users. The information available tended to be presented in a hierarchical, list-like way, with search technology being designed around this.
To search for information, you needed to enter the correct keyword, or you would struggle to find that information. The internet has moved on a lot since then. As any current internet user knows, sites now are much more interactive, encouraging users to engage in a conversation with the website, and present much more than just text – pictures and video are standard for any site. Content is no longer static – sites are constantly updating as other users add content and information is gathered from other sites. This trend is also mirrored on corporate intranet sites, making it easier for employees to collaborate and share information.
However, there is one aspect on both intranet and internet sites that hasn't moved on significantly since web 1.0 - search technology. Search engines like Google only search for the same terms as those that are entered. Whilst it will correct spellings, it is difficult to find information related to the term that you have entered, meaning users have to know exactly what they are looking for. This is less of a problem for internet search engines, as data is replicated so much on the internet but can become more of a problem when searching individual websites this as there is less information for the search engine to work with. This means that users of both intranet and internet sites have to be very specific when searching, and this can have serious effects on the efficiency of a business and its ability to close online sales. On corporate intranet pages for example, ineffective search technology can result in staff wasting time trying to look for information – studies have shown that this can be up to an hour a day, which quickly adds up over weeks, months and years. For customer-facing sites, a lack of intuitive search and navigation capabilities can make visitors frustrated if they are unable to find what they want, and end up leaving the site without making a purchase.
There is however, a light on the horizon which is threatening to bring the concepts of search and navigation kicking and screaming into web 3.0. Current developments in search and navigation are based on semantic web technologies such as Topic Maps, an ISO standard for the management of knowledge. The concept underpinning Topic Maps is that website searching can become a much more natural process by organising web site data according to a subject-centered, classification-based approach that makes it possible for users to find and navigate between both content and the key concepts that define the business or services offered. In practice this means that users can search for concepts and ideas, and the search results can be filtered and organised to be presented in a much more logical manner. Search results can include related concepts, not just those containing the key words used in the search.
For resellers of content management solutions (CMS) like SharePoint and EPiServer, advanced search technology like Topic Maps offers them a chance to differentiate themselves from their competitors. As with any emerging technology, concept-based search has still not been fully embraced by the reseller community, meaning that those resellers who do offer it are able to steal a march on the competition.
These advanced search and navigation solutions can be sold to customers as plug-ins for their existing CMS software, or offered alongside CMS software, providing an all-in-one solution. Vertical resellers can easily tailor the solution to the specific requirements of their market, which makes for a powerful and effective tool when trying to offer something different to the competition. Their customers benefit from the technology by making their websites much more user friendly, which should lead to additional sales and improved efficiency. For resellers themselves, search technology based on Topic Maps provides a unique selling point, allowing them to strategically position themselves in the marketplace as web 3.0 technology becomes more widely embraced.
Stay up to date with the latest Channel industry news and analysis with our twice-weekly newsletter
ITPro is a global business technology website providing the latest news, analysis, and business insight for IT decision-makers. Whether it's cyber security, cloud computing, IT infrastructure, or business strategy, we aim to equip leaders with the data they need to make informed IT investments.
For regular updates delivered to your inbox and social feeds, be sure to sign up to our daily newsletter and follow on us LinkedIn and Twitter.