Partners accuse Microsoft of 'waging war' after stripping back benefits
Anger mounts as product licenses and on-prem support are retired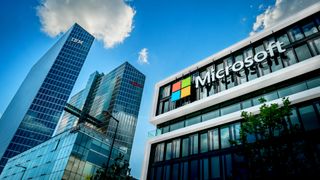 (Image credit: Shutterstock)
Microsoft is discontinuing a host of major benefits afforded to its channel partners through the 'Microsoft Action Pack' including internal product licenses and on-premise support.
From 1 July 2020, product licenses will only available as part of the benefits package for resellers that request Microsoft software for a handful of scenarios like internal training and demonstration purposes.
Gold and Silver-tier partners wishing to use Microsoft software internally for day-to-day operations will have to purchase additional licenses through commercial channels after the company retires Internal Usage Rights (IUR) scheme.
Microsoft will also retire on-premise support when resellers renew their existing agreements or subscriptions from August this year, the company confirmed. Partners will continue, however, to have access to cloud support services to support their customers.
"The transformation enabled by cloud computing has wide-ranging impacts, including how we work with partners," a Microsoft spokesperson told Channel Pro.
"To help partners capitalise on the opportunities possible with cloud, we are refocusing our partner business investments and programs."
Microsoft's partner community has responded to the news with anger and bemusement, with a handful of firms commenting publicly to indicate they're going so far as to reconsider their ties with the company.
Moreover, almost 1,000 individuals have signed a petition railing against Microsoft's plans, with one signatory estimating the changes could cost their organisation approximately $100,000.
"In announcing these changes it's clear Microsoft is going to war with its partners," said the individual who started the petition, known as George.
"The partners who have been so loyal to the Microsoft business and to help it achieve the status of being the most valuable business in the world to be now treated like this is just not fair."
In light of the changes, Microsoft said partners can review the changes for the terms of the agreements they have on its Competency review page of the Microsoft partner website.
Stay up to date with the latest Channel industry news and analysis with our twice-weekly newsletter
Keumars Afifi-Sabet is the Features Editor for ITPro, CloudPro and ChannelPro. He oversees the commissioning and publication of in-depth and long-form features across all three sites, including opinion articles and case studies. He also occasionally contributes his thoughts to the IT Pro Podcast, and writes content for the Business Briefing. Keumars joined IT Pro as a staff writer in April 2018. He specialises in the public sector but writes across a breadth of core topics including cyber security and cloud computing.
Stay up to date with the latest Channel industry news and analysis with our twice-weekly newsletter
Thank you for signing up to Channel Pro. You will receive a verification email shortly.
There was a problem. Please refresh the page and try again.