The new partner opportunity: 'Omnichannel' explained
How becoming fluent in the 'omnichannel' dialogue will help partners reap long-term benefits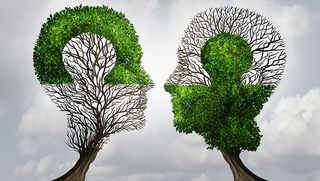 While some visionary retailers are rolling out the 'future of commerce' across their business, the majority of firms remain unsure of how to adapt to new technologies. VARs therefore have an unprecedented opportunity to help their B2C and B2B customers transform their business, as they transition from 'multi-channel' into 'omnichannel' operations. Omnichannel commerce presents VARs with a multitude of new opportunities through which to add value to their customers, however it also requires that they are working with the right technologies and building valuable vendor relationships.
Omnichannel is one of those terms that is used loosely, but which has important implications for business. It refers to the goal of delivering a branded, consistent customer experience that transcends the individual channel through which it is delivered. It's often confused with 'multichannel,' another well-used but distinct term, which provides a more operational view of how you allow customers to complete transactions through each channel.
The opportunity for VARs
Many businesses are facing increased customer demands for seamless service experiences. Given the deep technology requirements associated with omnichannel commerce, VARs will be expected to help these firms with the evolution and modernisation of their infrastructure – from point of sale (POS) devices in retail outlets to specialised supply chain strategy software to enable a superior omnichannel experience.
Delivering effective omnichannel solutions comes down to understanding a complex mix of technology, sales and communications channels, and the delivery methods required to meet the needs of customers. VARs have a real opportunity to position themselves as indispensable and strategic business partners by providing invaluable guidance to customers during a critical point of business transformation.
The right technology for omnichannel commerce
VARs have to be sensitive to their customers' concerns; the move to omnichannel commerce can be disruptive or expensive for a firm if not undertaken properly. Yet, these aspiring businesses invariably want faster implementations and a flexibility to respond to business changes at an affordable price, and so the selection of technology becomes critical.
The 'omni' in omnichannel refers to it being usable in all ways or places. Therefore, it's essential that technology solutions are accessible from anywhere, at any time. As business becomes more geographically dispersed, the need to flex with customer demands and operate away from the traditional sales environment has increased dramatically. A Software as a Service (SaaS) model is advantageous here because of its inherent anywhere-accessibility.
An omnichannel solution should also allow businesses to make better decisions, thanks to real-time visibility across all business operations. The solution should unify business applications and the data that feeds them, creating a seamless, channel-agnostic, personalised experience for their end users, with automatic software updates delivered via the cloud. Ultimately, VARs that can help companies better-manage their business through natively unified ecommerce, POS, inventory and order management, marketing, merchandising, customer service and financials, can be more strategic partners with their clients moving forward.
Keep your head in the clouds
SaaS has a real advantage when it comes to omnichannel commerce, but it's also great business for VARs. The majority of VARs will find that a SaaS delivery model is complimentary to their existing skills and service programmes. Importantly, it avoids the 'feast or famine' cycle of traditional reselling as VARs gain the greater long-term benefits of the recurring revenue subscription model. By building the right SaaS vendor partnerships, VARs can reap financial rewards over the term of the contract, acting as the prime business partner to the customer rather than as a basic referral partner or sub-contractor. This in turn creates considerable opportunity to sell services beyond just licence sales.
There are real incentives for VARs to build a broader relationship with vendors than the omnichannel sales process alone however. Training and development of skills can enable your team to sell additional services. Not every reseller will understand the complex aspects of both the client's business and the technology that handles the transactional and customer service relationships within it. The VAR that can offer that consultative approach has everything to gain.
Becoming essential to the customer
The increasing pace of technological change, coupled with growing customer demand for a more seamless service experience, will no doubt continue to drive the omnichannel trend. For VARs to stay relevant to customers and to continue to build long-term relationships, they must be able to advise customers on how to deliver effective omnichannel experiences.
To build a successful practice in this booming area of customer service delivery, VARs have to keep focused on partnering with vendors that have a vision for the future of omnichannel. These partnerships, through education and continuous collaboration, will help VARs develop an effective sales narrative – and ultimately will open the door to increased revenue and improved margins.
John Campbell is EMEA channel director, NetSuite
Stay up to date with the latest Channel industry news and analysis with our twice-weekly newsletter
Stay up to date with the latest Channel industry news and analysis with our twice-weekly newsletter
Thank you for signing up to Channel Pro. You will receive a verification email shortly.
There was a problem. Please refresh the page and try again.