Inside the Make-A-Wish Foundation 'lift and shift' cloud transformation
The charity wrestled with budgetary challenges to overhaul its legacy IT by tapping into Microsoft Azure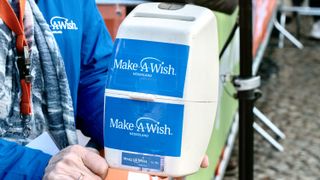 (Image credit: Getty)
The Make-A-Wish Foundation is one of the most recognizable charities globally, bringing joy to thousands of children and providing vital support for families during extremely challenging times. To date, it's provided 'wishes' to more than 520,000 children with life-limiting and life-threatening conditions. They come in the form of a memorable experience for the individual, and their families.
But serving thousands of families and delivering these experiences is an intensive process that demands an extensive web of digital platforms and services to underpin operations.
READ MORE
Why is digital transformation important for business growth?
When Oli Wilson joined up as technology lead in 2021, the organization embarked on a comprehensive overhaul of its legacy IT systems. The charity wanted to modernize operations and ensure it could continue serving families and delivering vital services.
As with any large charity or organization undergoing digital transformation, encountering significant challenges is common. Alongside technical and cultural hurdles, Make-A-Wish was also forced to contend with budgetary constraints, and the need to strive for delivering value for money. These are pressures charities feel more acutely than their commercial counterparts, and may limit spending power.
Modernizing legacy infrastructure
Wilson tells ITPro, upon joining Make-A-Wish, the immediate goal was to modernize its legacy IT systems with lasting, impactful changes. That's not to say the incumbent infrastructure wasn't severely inhibiting the organization, but Make-A-Wish was conscious that carrying on would incur heavy costs in future.
"The brief initially was to centralize a lot of the IT operations," he says. "We managed to set up an internal service desk in under a month. Rather than have all of the tickets go to an external party, all of them would be triaged by me.
"We then built the team by bringing on our first member, and then at the same time placing a lot of emphasis on cloud computing to try and move away from the legacy on-premise hypervisors we had."
In conversation with
Since joining in 2021, Wilson has performed as a key member of the IT team, leading tech-related planning, managing departmental budgets, and inspiring his team of enthusiastic technical experts. Wilson also develops the digital workplace strategy across the organisation, enabling the charity to grant more wishes through the innovative utilisation of technology platforms.
While these hypervisors were performing, they were racking up operating costs, Wilson says. This would come alongside the capital eventually needed to replace the hardware, which "is not cheap". The team "scaled down back to the bare minimum" with its on-site hardware, then began rapidly moving toward cloud adoption, selecting Azure in particular.
RELATED RESOURCE
Discover the benefits of applying Enterprise Observability in pre-production testing.

DOWNLOAD FOR FREE
Wilson believes the shift to another provider would've been "more complex", costly, and presented major hurdles. Given the speed at which the organization wanted to modernize – and within the budget constraints it was adhering to – Azure represented the logical option.
The reason? Familiarity. Having been familiar with Azure in previous roles, and with the team already using Microsoft products, he was confident a "lift and shift" process could be achieved relatively rapidly.
"I'm very familiar with the platform, and we're a Windows house as it is," he says. You do have your contenders like your Rackspaces and your AWS and so on. But, for us, in terms of a lift and shift, that was the most reasonable option both looking at it from a project and operations perspective and establishing how we do this with minimal impact to the wider organization.
"We wanted the simplest transformation, but also the most impactful."
Unlocking flexibility with Azure Virtual Desktops
The team deployed an Azure virtual desktop as part of the project, which Wilson says unlocked immediate benefits in terms of workplace flexibility and security.
This transformation took place during the pandemic, so the flexibility afforded to staff to work 100% remotely was very much welcomed. This then allowed the team to dial in on its primary focus of providing services to families and children.
Overhauling Communications
Running in parallel to Make-A-Wish's cloud transformation were efforts to overhaul how the charity engaged with the public. Although the charity runs up to 80 marketing campaigns across the year, staff were using their own email signatures.

Choosing Exclaimer, an email signature management platform, as its partner, Make-A-Wish implemented software to create a more "consistent" brand image and prevent misalignment of even basic aspects of messaging, such as color schemes, banners, or your everyday email signature.
"We've now got a complete standard across the organization of what people are selling the brand as," says Wilson. "[Now] we know what's going out."
"Most of the organization uses that tool [Azure virtual desktop] now," he says. "When they want to take advantage of bringing their own device we can log them into a virtual desktop, which completely segments all of our data, keeps it off their device, but also gives them a very intuitive workspace."
"Everyone kind of knows the Windows environment," Wilson adds, which made the shift a rather streamlined experience for staff and removed a potential hard learning curve. The shift to Microsoft 365, too, has unlocked benefits for broader team productivity, collaboration, and communication, he says.
Wilson had initially feared the cultural changes tied with such an overhaul would be a barrier. But the staff began utilizing a variety of collaboration and conferencing tools, such as Microsoft Teams, and were keen to "jump on board" with 365, Wilson says; even the more reluctant staff adapted in no time.
"To see people who, when I started were technologically scared, to now be almost super users of the Teams environment and pushing it with colleagues is really rewarding."
Acute cost considerations
Although cost is a key consideration during any digital transformation, the problem becomes more acute for a charity working on a limited budget, Wilson says. Although senior staff were keen to support the project – which gave Wilson's team the confidence to press ahead – this isn't to say they were given a blank cheque. Wilson, who hails from a commercial background, admits this was a novel experience.
"Coming from a commercial background, the money I'm asking for was always going to be distilled back down to profit if I don't use it, so there's not a material impact on my department," he explains. "Whereas, in the charity sector, that's not what we're looking at.
"We're looking at how I maximize every penny in the charity to go further. If I'm spending money on Azure, or hardware, then actually that's money that we could otherwise put toward wishes. So every purchasing decision I make needs to have that gauge between the good, the band, and the immediate benefits."
These cost considerations were also, in part, why the foundation decided to pursue Azure as a cloud provider and use Microsoft 365 products.
The charity capitalized on services specifically geared to their organization through Microsoft 365 Nonprofit packages. This offered savings that might not have been delivered if the team had shifted to another provider.
This lift and shift to Azure and adoption of 365 delivered marked financial benefits, he claims. "We're talking tens of [percent points] in savings that we've been able to achieve in the technology operations environment. This frees us up to invest in other areas.
"If we're at 100% efficiency internally – in a perfect world – that's a return that allows us to continue delivering wishes and creating memories that we pride ourselves on."
Do you want to make your voice heard as an IT decision maker? The ITPro Network is a select group of senior IT professionals who contribute to ITPro's unique content through interviews, opinion, podcast appearances and more.

Members also get access to monthly group chats and other exclusive content and events. Interested? Fill out this form to apply.

(Please note we cannot accept applications from vendors at this time).
Stay up to date with the latest news and analysis from the world of cloud computing with our twice-weekly newsletter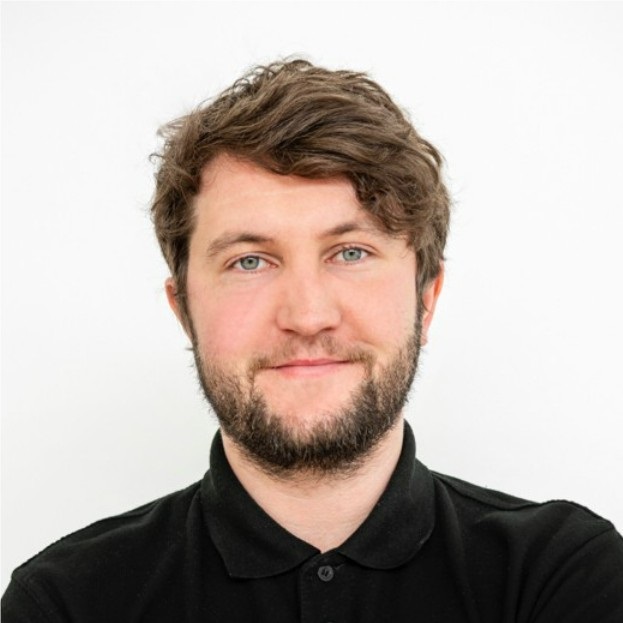 Ross Kelly is ITPro's News & Analysis Editor, responsible for leading the brand's news output and in-depth reporting on the latest stories from across the business technology landscape. Ross was previously a Staff Writer, during which time he developed a keen interest in cyber security, business leadership, and emerging technologies.
He graduated from Edinburgh Napier University in 2016 with a BA (Hons) in Journalism, and joined ITPro in 2022 after four years working in technology conference research.
For news pitches, you can contact Ross at ross.kelly@futurenet.com, or on Twitter and LinkedIn.