How to make asynchronous collaboration work for your business
Asynchronous collaboration is loved by some, loathed by others. But if your business does support it, how do you make asynchronous collaboration work?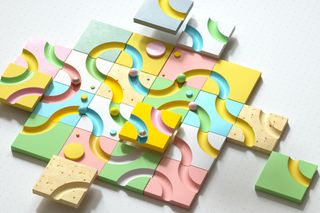 (Image credit: Getty Images)
Asynchronous collaboration has come to the fore as a popular way of working since the Covid-19 pandemic. Accommodating people's home education, caring, personal wellbeing, and other needs led to increased asynchronous working, including for tasks that required collaboration.
Asynchronous collaboration is defined as a style of working where employees do not collaborate on a fixed schedule, and instead contribute on their own time. This contrasts with traditional 'synchronous collaboration', which sees employees collaborating across live video calls or in-person meetings at a set time.
Although most people will be familiar with synchronous collaboration, asynchronous collaboration has become popular as companies further embrace the freedoms associated with remote working and less rigid traditional working hours.
It certainly won't work for all businesses, and likely won't be something that's applied wholesale across a company – but for those that can support it, how do business leaders make it work?
Asynchronous collaboration requires a new way of thinking
Many business leaders fear that the creativity that comes from people attending meetings in person or virtually to mull over a problem, design or implement a project, and troubleshoot issues is ultimately lost in an asynchronous working environment. They feel creativity takes a back seat because people can't feed off each other's ideas in the same way.
More on business collaboration
There are also concerns that spontaneity can be stifled, as there are no water cooler moments, and no impromptu video call sessions when an idea is sparking off.
While this is certainly true for certain types of businesses, particularly those that have employees that are unable to work remotely, for many others it could be that they are simply investing in tools that aren't fit for purpose.
"I think it's always worth remembering that work is something you do, not a place where you go," says Vanessa Stock, head of People and cofounder at Pitch, speaking to ITPro. "Teams that took their first toe dip into a remote, asynchronous working culture during lockdown didn't necessarily share this mindset."
She adds that trying to replicate the habits, processes and rituals of the physical work environment will often lead to unsuccessful trials.
Stock gave us one example from her own experience: "We replaced daily standups that can often interrupt flow or impact the rest of the day's schedule with async updates, so teams can update when it works for them."
Job van der Voort, co-founder and CEO of global HR platform and $3B unicorn Remote, concurs with the approach that asynchronous working can't simply be a replication of what's gone before.
He believes that one initial hurdle when switching to asynchronous working is "separating work from communication", adding that "most people are used to doing both types of tasks simultaneously and may not have ever thought about the difference". In a work environment with few meetings, he says it is "critical to have thorough, well-written documentation and to communicate updates transparently".
Robust documentation is the key to successful asynchronous collaboration
Dan Lawyer, CPO at Lucid Software, manages his team asynchronously, and is proud that Lucid was able to design and launch a product during the first Covid lockdown. He is also critical of the way some organizations made the switch to remote work during the pandemic.
RELATED RESOURCE
This eBook shares how Virtual Reality (VR) can overcome any training challenge, bringing staff together more easily and offering more immersive experiences.
"Many business leaders attribute their collaboration challenges to the rapid switch to remote and hybrid work brought on by the pandemic," Lawyer explains. "However, many of the issues, like spending too much time in unnecessary follow-up meetings, already existed before this switch and were simply exacerbated because of it. Addressing this problem requires firms to look for applications and tools that can add context, clarify ideas, and save workers time."
Trust and strong leadership are also vital, says Job van der Voort. "Leaders need to ensure they are leaving well-written documentation that empowers their team to handle things without them. And workers must be enabled to default to action in the absence of explicit instructions. Both require a great deal of trust among the team."
Policies should set out standards for documentation and communication, and be clear how training and support needs are identified and met. Training support might be broader than in a synchronous working environment, including, for example, not only how to use the tools provided for work, but also "how to leave good documentation, what good asynchronous communication looks like, and how to prioritize and make decisions independently", says van der Voort.
Why you might consider asynchronous collaboration
Asynchronous working can bring some benefits that synchronous work can't – most notably speed.
Getting the most from your business
"Real-time communication means everyone must be in the same place, or at least the same time zone, in order for work to happen. If workers need to wait for syncs to decide or act on something, it slows down the company as a whole and reduces its ability to compete," says van der Voort.
Asynchronous collaboration allows people to work at their own pace, and does not force them to wait for input from others. Morning people, evening people, midnight oil people, collaborating across geographies, can in some cases deliver higher quality results than forcing everyone to come together for a 10am video call. To get this working well, policies such as having core working hours for each staff member, and having very clear goals and anticipated outcomes for all meetings, can be incredibly useful.
"One of the most significant and highly sought-after benefits asynchronous collaboration offers is a dramatic reduction in meetings," argues Lawyer. "It allows team members to contribute in the least amount of minutes, freeing up time for other work."
Another benefit is hiring from a bigger talent pool. If your workers can be anywhere in the world, the talent pool is wider, available skill sets broader, and opportunities to increase diversity greater.
Successful asynchronous collaboration simply can't be achieved using the same mechanisms as office based working, or remote working with standard office hours.
"Asynchronous collaboration is far more than just sending an email instead of scheduling a meeting. It requires intentionally enabling your team with a strategic mix of tooling, practices, and culture," adds Lawyer.
Get the ITPro. daily newsletter
Receive our latest news, industry updates, featured resources and more. Sign up today to receive our FREE report on AI cyber crime & security - newly updated for 2023.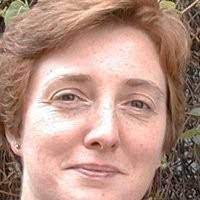 Sandra Vogel is a freelance journalist with decades of experience in long-form and explainer content, research papers, case studies, white papers, blogs, books, and hardware reviews. She has contributed to ZDNet, the Institute of Chartered Accountants in England and Wales (ICAEW), and The Comms Crowd among others.
At ITPro, Sandra has contributed articles on artificial intelligence (AI), measures that can be taken to cope with inflation, the telecoms industry, risk management, and C-suite strategies. In the past, Sandra also contributed handset reviews for ITPro and has written for the brand for more than 13 years in total.