What role can leadership training play in improving the workplace?
Leadership must be dynamic to fulfill its critical function within any organization seeking to deliver high-quality outcomes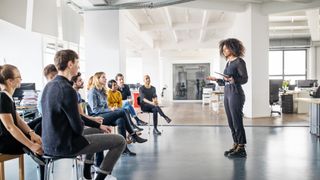 (Image credit: Getty Images)
Having good leadership qualities is important in any business, and can make a major difference when it comes to establishing a good workplace culture. While personality makes a difference, leadership is primarily learned through experience and formal training.
It's key also to have specific goals in mind when engaging in leadership training, and for all those in leadership positions to see their roles as a constant work in progress.
Leadership training and development
Defining leadership is a challenge. Somewhat unhelpfully, many leadership training providers combine the terms leadership and management in course materials, but distinct attributes feed into either one.
Management addresses more tangible targets and programs, involving the tracking of role-specific skills through team mapping. Leadership is softer, embracing aspects such as overseeing workplace mental health provisions and keeping up with team engagement. The best leadership arises when both are present to a high standard. For example, if an individual operates with dishonesty no amount of leadership will prevent eventual failure.
There is a balance to be struck between leadership and management to achieve success. Those trying to get by using stable management processes without any leadership qualities are unlikely to produce in the next tech unicorn.
If focused on a specific outcome such as a response to a failed compliance assessment or revenue growth, training can be an effective accelerant to professional growth. Indeed, leadership training is most effective when it's outcome-focused and not solely for continued professional development.
"Training can provide important leadership elements, for example by creating an encouragement framework where the natural practice of envisioning, creativity, innovation, and well-being can flourish, safely accommodating feedback based on stable, equality and diversity-based inclusion culture," explains Roger Mason, solutions director at Reed Learning.
But training can only help when it is not an isolated fulfillment exercise. It needs to be outcome-inspired, program-directed, and connected. Training is most likely to succeed when practiced in an organization with strong leadership values and a commitment to both personal and collective leadership. An organization can also have leadership status of its own, whether grounded in its reputation as a market leader or its ability to provide advice to other businesses on issues such as compliance, sustainability initiatives, or digital transformation. Ultimately this is representative of the collective efforts of the workforce.
A strong supportive culture is a prerequisite if training is to take root. Employees who are uncomfortable using newly acquired skills, or who are not supported through upskilling at all, will not be able to fulfill their potential within the workplace. If organizational leadership values are not clear to all employees, a firm could be missing out on the contributions of those with prime leadership qualities.
Individual and collective leadership
Those individuals with attributes that lend themselves naturally to leadership can be highly effective, but this will be compromised if they deploy an inappropriate leadership style. For example, an authoritative leadership style might conflict with a well-established democratic leadership culture but thrive in a more competitive or fast-paced workplace culture.
Collective leadership embraces an entire organization. Rob Dartnall, CEO of cyber threat intelligence company SecAlliance, believes that this allows training, coaching, and development to start early on in a career cycle and that in time more firms will take on this approach.
"It will take time for providers to understand and adjust their leadership training. They are not there yet," explains Dartnall.
Employees with only a few years of experience can make prime leadership material, but those who do not pursue a leadership role should still be given parity within their team. No worker's status or earnings potential should be limited by the capacity of leadership training on offer.
Leadership is not a standalone skillset. It can only ever be relevant and add value when augmenting core employee skills. While it's rare to see someone with zero practical knowledge make a strong leader, there are routes to support these career moves. For example, those aiming to be leaders in cyber security but who have not earned a cyber security certification or degree could consider taking an online cyber security course.
Changing leadership cultures
An individual wanting to develop their leadership skills can flourish in an organization with a leadership culture that is well-established, grounded in an effective diversity and inclusion strategy, and firmly underpinned by formal and informal training. Organization-wide leadership will bind organizational functions and help banish silos; another enemy of leadership.
With the IT department's role in protecting critical infrastructure now firmly established, there is now a real chance for aspiring and established IT professionals to be leadership innovators and influence the trajectory of their organization. The skills of customer care or conflict resolution can both improve IT leadership and help individuals in the sector work across all business aspects.
The IT department in any organization is more important than ever, with the role of chief information officers (CIOs) having changed to include more organization-wide strategy and now shaping policies such as sustainability. In turn, the IT department must adopt more of a considered approach to leadership style and training.
Leadership and management are not for everyone, but every member of the IT team must have a valued role in the leadership culture on an equal and diverse basis. This might mean that IT leaders align closely with discipline experts, for example in cyber security, to ensure key decisions are always leadership-informed.
RELATED RESOURCE
Discover how banks and financial services firms can deliver the digital experiences customers expect

DOWNLOAD NOW
Only a comprehensive and mindful approach to leadership will do, as there is no single definitive leadership course or program. A tech MBA could be perfect for some aspiring leaders but totally unsuitable for others who can achieve leadership competency in a more practical, experiential manner. For these outcome-minded individuals, effective LinkedIn courses might be more beneficial.
Group and personal training also have their place. The best outcome will always include coaching, formal training, a supportive culture, and development founded on strong professional skills and experience. Effective leaders surround themselves with people willing to challenge them, avoiding those who habitually agree.
Get the ITPro. daily newsletter
Receive our latest news, industry updates, featured resources and more. Sign up today to receive our FREE report on AI cyber crime & security - newly updated for 2023.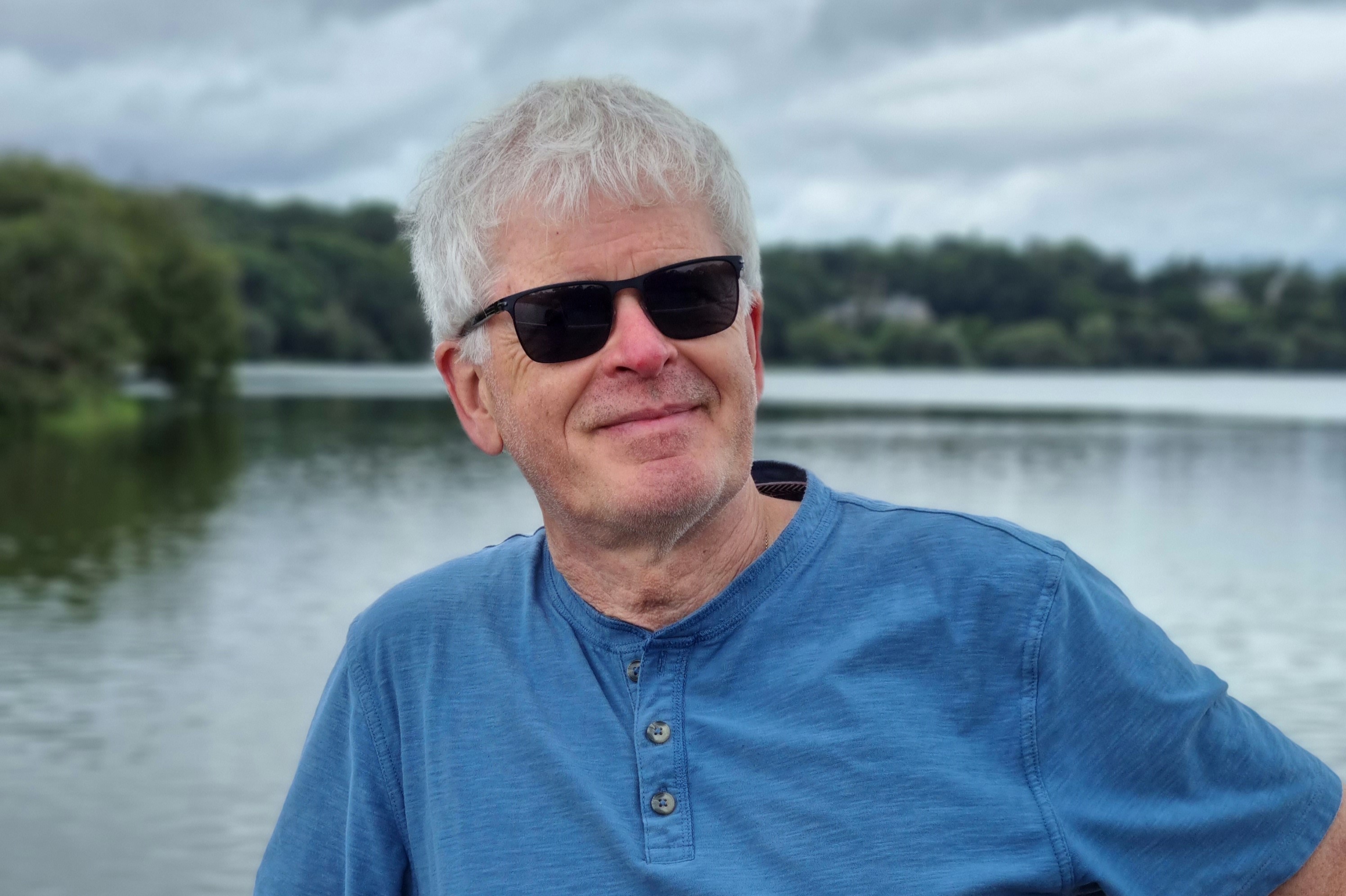 Ray Smyth is a freelance writer with experience as an editor, journalist, product reviewer, conference chair, and speaker. He has also acted as an independent mentor/non-executive for technology organizations.
Before writing, Ray had an extensive career in the IT sector holding senior board-level roles ranging across research and development, operations, customer care, technical support, and sales and marketing. His experience includes startups, VC investment, and turnaround.