Government Tech-Levels receive cautious welcome
However, IT recruitment expert warns course content must be "up-to-date" and "meaningful" to succeed.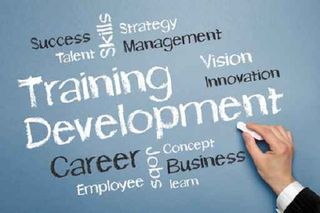 Government plans to introduce a new round of vocational qualifications in a range of subjects, including IT, have received a cautious welcome.
The Department for Education (DfE) announced the plans earlier today, which will see 16-19 year olds offered the chance to study for Tech-Level vocational qualifications that lead to "recognised occupations" in IT, engineering, accounting and hospitality, for example.
The qualifications will be considered on the same par as A-Levels by 2014, as long as they have won the backing from five companies registered with Companies House or an industry-specific trade association.
Furthermore, subjects that are not directly linked to a recognised occupation, but offer a broader appreciation of a certain vocational area, will require backing from three universities.
The new-look qualifications are being introduced to help bolster vocational education schemes in the UK, and in turn- the economy by increasing the number of skilled individuals in key industries.
Matthew Hancock, Skills Minister, said a good vocational education system is needed to safeguard the UK's future growth and prosperity.
"Technical education is so important, it is vital the qualifications young people take are stretching, high-quality and support their aspirations," said Hancock.
"These reforms are unashamedly aspirational and will ensure Tech-Levels help people into apprenticeships and jobs."
Hancock also revealed that exam boards will be required to list the employers or universities that give their backing to the qualifications if they want to have them listed in league tables.
Additionally, proof that Tech-Levels lead to a job, apprenticeship or opportunities for further study will also be a requirement for these courses to be included in league table listings from 2016 onwards.
"The changes will mean that at least 80 per cent of the 5,000 vocational qualifications currently approved for teaching to those aged 16-to-19 will be removed from the tables," the Government confirmed in a statement.
"However, young people will still be able to take any qualification accredited by Ofqual, as some of these small courses are beneficial...and help young people towards getting a job or university place."
Speaking to IT Pro, Richard Nott, website director at online IT recruitment firm CWJobs, welcomed the proposals, but said getting the course content right will be crucial.
"The quality of the content needs to be up to date and meaningful, and you hope the Government have got good people working on it [and advising them on that], which I'm sure they have," said Nott.
"I hope the government has involved business in the process [of developing the qualifications] before they've launched it, [because that will make it] far easier to get their backing."
One area that could prove a sticking point for the rollout of these qualifications is getting them accepted by all members of the higher education family, he added.
"The bigger concern [aside from getting businesses to back the programme] should be how to get red brick universities to accept it...as in my opinion there is already a two-tier university system in the UK," Nott explained.
"Call me a sceptic, but I can see the [universities] that used to be polytechnics really getting behind this, but if the red brick establishments don't, that would be a terrible thing."
Joanna Poplawska, co-founder of The Corporate IT Forum Education and Skills Commission, said she has concerns about how the qualifications will be delivered and valued by employers.
"Any new qualifications need to be recognised by parents, teachers and businesses alike. Without support from all three there will continue to be a lack of young people inspired to pursue the wealth of opportunities available in IT," she told IT Pro.
"The needs of business are diverse and the proposed Tech-Levels, particularly in computing, must deliver on what is needed for both the vendor and user community.
"We'd therefore like to hear more about the criteria exam boards will use to select the five companies to endorse these qualifications, and how the Government will ensure the consistency of standards."
She said she would also like to hear more from the Government about how the rollout of the qualifications will be funded.
"Education resources are already stretched and IT is a particular area where a lack of qualified teachers has been identified," she explained.
"It is critical that teachers, schools and colleges are supported through these changes to ensure they can deliver quality, technical teaching."
A daily dose of IT news, reviews, features and insights, straight to your inbox!
Caroline Donnelly is the news and analysis editor of IT Pro and its sister site Cloud Pro, and covers general news, as well as the storage, security, public sector, cloud and Microsoft beats. Caroline has been a member of the IT Pro/Cloud Pro team since March 2012, and has previously worked as a reporter at several B2B publications, including UK channel magazine CRN, and as features writer for local weekly newspaper, The Slough and Windsor Observer. She studied Medical Biochemistry at the University of Leicester and completed a Postgraduate Diploma in Magazine Journalism at PMA Training in 2006.
A daily dose of IT news, reviews, features and insights, straight to your inbox!
Thank you for signing up to ITPro. You will receive a verification email shortly.
There was a problem. Please refresh the page and try again.