The four cloud skills that are key for the channel's future
What you need to learn to ensure a smooth transition to a cloud model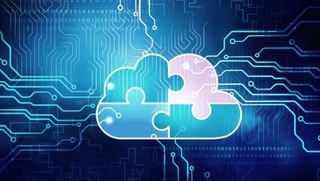 The cloud has been the catalyst for much of the change in the way the channel makes money from software and hardware. Analyst firm Gartner projected that the public cloud services market will grow by 17.3% in 2019 to hit $206.2 billion by the end of the year, with cloud infrastructure services (infrastructure as a service, or IaaS) seeing the quickest growth. For service providers, this presents an enormous opportunity – providing a host of challenges are dealt with first.
For many larger MSPs, the initial strategy was to build their own public or private clouds. However, as specialist cloud providers continued to expand their service capabilities, MSPs were forced to look for new ways to add value and so shifted their strategies to focus primarily on offering advice and subscription models.
In order to survive this newest technological change, the channel will need to pick up a handful of cloud skills to ensure a smooth transition. For many, this means providing professional consulting for customers, as well as a value-add service.
The channel already has many of the skills required to take advantage of the cloud: For instance, being able to work with customers to find out their technology needs, understand how their businesses evolve, and learning about new solutions very quickly.
A solid understanding
While the purchasing decision of course ultimately lies with business owners, MSPs can potentially have strong influence over this selection process. 60% of decision makers look for advice before making a big business decision, so establishing yourself as a trusted advisor by being proactive in offering support if clients are exploring cloud services is important.
Getting to know the supporting technologies that help customers get the most from their cloud will help position a partner well above the competition. To do this, understanding the difference between the public, private and hybrid cloud is one key skill that partners must understand and be able to clearly convey to their clients. Each variant of the cloud offers its own advantages, and perhaps more importantly, each have their own obstacles to adoption.
For instance, applications that store data will have to comply with data-protection regulations (such as GDPR), which may require them to remain off the public cloud as a safety measure. Certain certifications also aren't yet available in the public cloud, and connectivity should also be considered, with the cloud in general experiencing worse latency due to the distance information may have to travel.
With some clients, moving everything to the cloud is not the best option for them. Workloads can be moved application by application, which can demonstrate some of the advantages without requiring the client's full commitment. If you don't need to virtualise apps, don't – this could increase the risk of running into performance issues.
Data-handling competencies
The ability to manage and orchestrate data in the cloud and help customers protect that data is a skill that channel professionals also need. This way, partners can bring additional value to their customers by becoming not only a trusted adviser, but a true business partner in an increasingly complex cloud landscape.
Clients will want to be confident that you can handle their data reliably and securely, especially because security is one of the key concerns around cloud adoption. Establishing an efficient cloud security architecture through a variety of controls is key to limiting risks in the cloud.
A different marketing mindset
Selling cloud is different from traditional reselling, so establishing a consultative relationship in which partners can provide advice and guidance on how to leverage different types of cloud services and technology is critical, as is digital marketing.
This may require a shift in the internal mindset from selling products to offering cloud-based services, and the subscription model that comes with it - a transition many partners have found shaky.
It will also necessitate a certain amount of education to build out and market a cloud model. One way to get ahead is to bundle services like antivirus, recovery and backup together. This will help set your services apart from the market, and give an edge over other major industry players.
Well-defined niches
To find prospects while they are still in the technology consideration stage, partners need defined niches where their expertise is most pronounced. The end user wants to understand why considering cloud technologies through the channel is the best option for them, and partners are using new marketing engines and sales to differentiate their service while telling that story.
The channel must be able to engage with customers on their journey to the cloud - adoption rates will vary and some customers may jump right in, while others will migrate slowly over time. A full appreciation of the business and technical aspects that drive advantages will be highly valuable, as is the necessity for partners to understand their customers inside and out.
In the short term, channel partners that develop a solid understanding of the cloud and strengthen their skills will protect margins and revenue. An increased depth of knowledge will allow them to stay in business in the long-run.
Stay up to date with the latest Channel industry news and analysis with our twice-weekly newsletter
Stay up to date with the latest Channel industry news and analysis with our twice-weekly newsletter
Thank you for signing up to Channel Pro. You will receive a verification email shortly.
There was a problem. Please refresh the page and try again.