Cloud Distribution adds AeroHive ahead of possible Meraki exit
Cloud Distribution takes on AeroHive but plays down talk of conflict with Meraki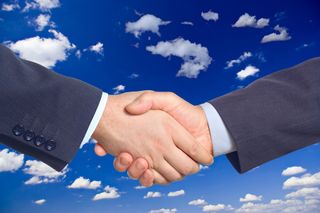 Cloud Distribution has signed an agreement with WiFi vendor AeroHive – despite the possibility it could impact its relationship with Meraki, a wireless specialist it has distributed almost exclusively until its acquisition by Cisco in 2012.
The agreement makes Cloud Distribution AeroHive's third distie, as it also has deals with COMPUTERLINKS and Exclusive Networks.
Andrew Rattigan, channel director for Aerohive Networks, however, says it also has three disties in Germany and France, and feels there is enough capacity in the channel for multiple VADS: "We wanted to broaden our base," he explains.
Meanwhile, Adam Davison, director of product development at Cloud Distribution, says "30 to 40 percent" of the Wi-Fi opportunities it gets cannot be fulfilled by Meraki as the vendor has a 'cloud-only' management interface that is at odds with many projects.
In his view, there is no conflict with its Meraki business which "has little overlap" and he contends that it's "business as usual" with both brands in the portfolio.
The new partnership aims to recruit around 20 partners in the short term another 60 within the year to eventually support a community of around 200 active UK partners.
Exclusive Networks was Aerohive's UK launch distributor, and currently handles roughly 90 percent of its 140 strong partner community. According to the firm's director of global accounts and marketing, Barrie Desmond, "Aerohive represents a great and growing opportunity for the channel and is still one of our fastest growing vendor partners.
"With their Meraki business under threat Aerohive should benefit from a whole new set of partners - if they get it right, it should be a win-win for everyone."
Rattigan feels retail would be a good fit for the new agreement. Cloud Distribution has relationships with several channel partners with strong retail focus including J-Communications, Vodat, KBR and Intrinsic communication.
Channel Pro comment
Three distributors serving 140 active partners seems like over distribution and on paper, despite the protestations of the executives, it seems unlikely that all three will survive – or even want to.
Also, the notion that Aerohive and Meraki will live together harmoniously within the same VAD is unlikely – especially when the products share several innovative traits.
Earlier this year Zycko, another Meraki European distie, was cut loose at roughly the same time the vendor brought in Ingram Micro. It is unlikely that Cisco will want to entertain the situation and behind closed doors, it is possible that Cloud Distribution re preparing for a likely Meraki exit.
No distie would want to walk the plank ahead of a shove but integration of Meraki into Cisco may well have a serious impact if you believe Aerohive CEO, David Flynn, who stated in his recent blog that, "Existing Meraki channel partners may end up playing second fiddle to large, established Cisco channel partners and should expect the large distribution footprint to drive down margins."
However, with three disties now in play, there might be a similar issue with Aerohive if they are not careful.
Aerohive with its 'controller-less' design is a clear innovator and it has avoided going down the broadliner route to keep margins up and break into new markets. With demand for mobility and corresponding Wi-Fi showing no signs of abating, the deal does look like a win-win for many channel partners and it will be interesting to see if COMPUTERLINKS is still an Aerohive partner this time next year if Cloud Distribution is able to deliver against expectations.
Stay up to date with the latest Channel industry news and analysis with our twice-weekly newsletter
Stay up to date with the latest Channel industry news and analysis with our twice-weekly newsletter
Thank you for signing up to Channel Pro. You will receive a verification email shortly.
There was a problem. Please refresh the page and try again.