NetSuite: Cutting channel pays off for partners
NetSuite EMEA MD says dramatically reducing channel has resulted in thriving business for partners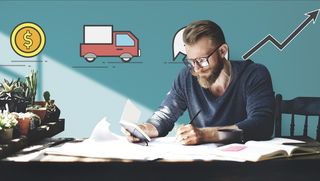 NetSuite's (NYSE:N) EMEA managing director has revealed that the software company's sales organisation has undergone a turnaround in the last four years, leading to a 36 percent year-on-year growth in the business in the UK.
Firstly in his role as sales director, and then MD, Mark Woodhams (pictured) has overseen massive growth within the US cloud software's operations in the region. When he joined in 2012 there were 35 NetSuite employees in EMEA, now there are 880 – of which 280 are in the UK.
In addition, the vendor says NetSuite's UK channel is thriving – despite a dramatic increase in its direct business.
When Woodhams joined the US cloud company four years ago, indirect revenues accounted for 80 percent of the cloud software vendor's UK business. Under his leadership, that figure has dropped to 40 percent, with the rest comprising direct sales.
Explaining the turnaround, Woodhams says he inherited a direct sales organisation that was "a little bit broken…It wasn't a great environment for encouraging hunger, or desire to expand. All I tried to do was put the balance back."
Now the exec believes the UK organisation is "just about there" with 30 channel partners. "It feels like a good number; it feels like the right number," he tells Channel Pro.
And despite the decrease in partner numbers, channel revenues have grown 380 percent during his tenure. "Not only has direct grown substantially, channel has grown substantially. We've created an environment that is on the whole, non-competitive, with really little conflict," says Woodhams.
He says this has been achieved through being more transparent with partners. For instance, earlier this month he invited all of NetSuite's UK partners to meet at the firm's London offices to discuss potential conflict. The result, he says, was a positive one with the partners ultimately deciding to stick with the current set-up.
Woodhams says he asked them: "'what do I need to change? Would you prefer it if I allowed you to compete with each other? Would you prefer it if I allowed you to compete with direct?' And after the initial protective approach, people came to the general conclusion that it's a pretty good environment, let's not break it for the sake of one or two, so that was really encouraging."
Ian Irwin, MD of Nottingham-based NoBlue SaaS, agrees: "The enablement programmes and the partner community is largely very communicative, and for the large part, supportive. So it's actually a nice, friendly ecosystem," he tells Channel Pro.
"The communication, the rules of engagement, the due process have all improved massively," adds David Atherton, the firm's business development manager for the UK and EMEA. "Even in the last 18 months we've seen a massive improvement in the support structure."
With all parties seemingly happy with the current system, Woodhams says he's not looking too hard to recruit new partners: "It doesn't make any sense for 10 partners going after the same business; it's cannibalism.
"I'm not really actively searching for lots more partners because I don't have to. If a partner comes to me and says I want to be involved and says this is the reason why, we'll have a conversation."
Asked whether he would even be interested in signing up an SI such as Computacenter if the opportunity arose, Woodhams says he would be concerned as to the damage it would do to NetSuite's existing channel in the UK.
"The word partnership means you build a relationship with somebody who trusts you and you trust them. All of a sudden I can't pull the rug out of under everybody's feet. There's only one way that's going to end; nobody trusts you."
Meanwhile, a predominant theme of NetSuite's annual customer event, SuiteWorld, last week was verticalisation, and Woodhams hopes to encourage partners to do the same.
"I want to give partners a chance to grow their business, to take us into new markets. I'm going to start looking at micro-segmentation – is there a partner out there that specialises in a particular market where, actually, it doesn't make any sense for direct to go after that? Where it does make any sense for another partner to go after it?"
He says he wants to ring-fence those leads for the partner. "So if you wanted to go after car dealerships, for example, there's 10,000 [of them]. Give me a list of 100 and then deliver the revenue off the back of it and we'll extend it," he explains. "So we're a bit more focused."
NetSuite's Q1 global revenue was $216.6m, representing a 31 percent increase over the same period last year.
Stay up to date with the latest Channel industry news and analysis with our twice-weekly newsletter
Christine has been a tech journalist for over 20 years, 10 of which she spent exclusively covering the IT Channel. From 2006-2009 she worked as the editor of Channel Business, before moving on to ChannelPro where she was editor and, latterly, senior editor.
Since 2016, she has been a freelance writer, editor, and copywriter and continues to cover the channel in addition to broader IT themes. Additionally, she provides media training explaining what the channel is and why it's important to businesses.