Disagreements surround cloud's influence on security
Clashing cloud commentaries come to contradictory conclusions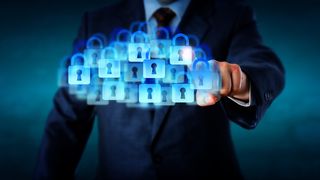 There's still lots of confusion and conflicting reports about cloud still with two reports at odds with each other over how the cloud will affect security over the next year.
According to a survey by Netwrix, when it comes to migrating to the cloud, 65 percent of companies are concerned with security and 40 percent worry about their loss of physical control over data in the cloud. In particular, 69 percent of companies are afraid that migration to the cloud will increase the risks of unauthorised access, while 43 percent worry about account hijacking.
Security is gaining increasing attention from cloud technology and service providers, but the lack of visibility into sensitive data stored externally raises fears that are still holding back wider cloud adoption.
The survey of more than 600 IT professionals around the world found that a hybrid cloud deployment model is preferred by 44 percent of respondents as they transition from an on-premise infrastructure to a cloud-based model. Private clouds attract 37 percent of organisations prepared to invest in additional security.
Companies migrating to the cloud plan to enforce internal security policies: 56 percent plan to improve identity and authentication management; 51 percent will utilise encryption; and around 45 percent of medium and large enterprises plan to establish auditing of changes and user activity.
"We wanted to find out what are the exact reasons that prevent companies from cloud adoption and taking advantage of all the benefits it offers," said Alex Vovk, CEO and co-founder of Netwrix.
"The survey revealed that even though cloud is not a new technology, the market has a good potential to grow further. Advanced security solutions and true visibility into what is going on across the cloud infrastructure will help companies minimise security risks, take back control over business-critical assets and accelerate cloud adoption."
However, far from hindering adoption, some believe that it will drive small businesses to be more secure.
Oscar Arean, technical operations manager at Databarracks, says there is a "a good chance that we'll see security concerns actually driving more small and medium sized organisations towards cloud services like Office 365."
"Rather than worrying about safeguarding multiple systems within your environment, it's far easier for the IT team to offload that burden to a cloud service provider," he comments.
"Services like Office 365 can obviously never be 100 percent secure but you can be safe in the knowledge that they will have a team of skilled security specialists working to eliminate threats – which is much more time and resources than most SMEs can afford to devote to security."
Stay up to date with the latest Channel industry news and analysis with our twice-weekly newsletter
Stay up to date with the latest Channel industry news and analysis with our twice-weekly newsletter
Thank you for signing up to Channel Pro. You will receive a verification email shortly.
There was a problem. Please refresh the page and try again.