Cloud-based DR – which model best suits your customer?
How to choose the right cloud backup and recovery for your customers' needs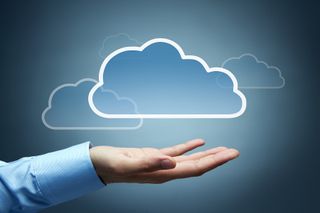 (Image credit: Shutterstock)
Imagine walking into a car dealership knowing you need a car but without understanding anything about the different makes or models. And then facing a barrage of estates, trucks, SUVs, convertibles and vans. What you need is someone to talk you through how you're going to use that car, whether you need a big vehicle for long journeys, or a small one for nipping to the shops.
The same goes for many of your customers when they're choosing a cloud-based backup and recovery solution. An ever increasing number of businesses are moving toward cloud as a mechanism to host data and compute resources, backups and applications. With cloud-based services coming in so many different shapes and forms, your customers need someone to guide them through what can seem like an overwhelming choice, and help them select the right solution for their unique workloads, regulatory constraints, budget and infrastructures.
Essentially, there are three models for cloud-based disaster recovery to consider when you're creating and managing successful plans: Backup as a Service (BaaS), Recovery as a Service (RaaS), and Disaster Recovery as a Service (DRaaS).
BaaS – Complete Backup to the Cloud
BaaS offers complete data protection with all the backed up data stored in the cloud. It may leverage an on-premise appliance as a local cache, but the primary location for backups is in the cloud. All that's required is an internet connection – no onsite equipment or staff are necessary.
For small businesses that don't have many (if any) IT staff, BaaS is popular for its ease of use and affordability. What it lacks is the local recovery performance and the more advanced backup and recovery features that an on-premise data protection solution can offer.
RaaS – Hybrid Backup to the Cloud
RaaS offers a hybrid approach to cloud-based backup and recovery. RaaS is an on-premise data protection solution combined with integrated cloud storage for long-term archiving or retention. It complements on-premise data protection with offsite storage of backup recovery points, as an archiving option or protection against disasters.
Best practice is to keep at least one copy of backups offsite to protect against any potential disaster that may strike the primary datacentre. Offsite backup is commonly fulfilled by using tape backup and a third-party vendor to safely store tape in an offsite warehouse.
Your customers can use RaaS to extend their onsite data protection plans to replicate backups to a cloud location. Data replication is automated and made secure with end-to-end encryption. When necessary, backup data can be restored from the cloud directly – a much simpler approach to having tapes retrieved from a warehouse.
DRaaS – Full Disaster Recovery in the Cloud
DRaaS is an extension of RaaS, and offers one of the most innovative models of cloud-based data protection. With this option, backup images replicated to the cloud use RaaS snapshot images of Windows and Linux volumes containing virtual machines (VMs), and make it possible to convert these backup images to VMs that "run in the cloud," without having to copy them back to the primary datacentre.
The net result is a full service disaster backup and recovery solution that performs as a secondary datacentre, in the event the primary datacentre goes down due to a power outage or disaster.
DRaaS is truly the most exciting new model of cloud-based backup and recovery, but there's much more to know than just spinning up virtual machines in the cloud from your customer's backup images.
Cloud-based solutions are becoming a larger share of IT deals, and any reseller ignoring this will miss out on a high-growth business opportunity and revenue. Working with vendors that allow you to "get a piece of the action" and foster top and bottom line growth is very critical. In addition, these deals will often include training and consulting so the scope can be significant. With so many channel companies already on board, it's important to offer something unique – be it ease of doing business with, package flexibility, innovation or of course, domain expertise. In any case, you will need the knowledge to thoroughly understand your customers' current environments and requirements.
At this point, you'll be ideally positioned to identify and develop the data protection plan these organisations need, and pick the best technology and vendor to partner with on the basis of their data protection portfolio, cloud offerings, and channel programmes.
Christophe Bertrand is Arcserve VP product marketing
Stay up to date with the latest Channel industry news and analysis with our twice-weekly newsletter