How the public cloud is driving new opportunities for MSPs
MSPs must help SMBs navigate the benefits of public cloud, as well growing pains that such a journey entails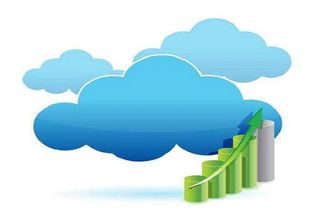 Driven by many factors, global spending on public cloud services is projected to grow 23.1% this year. While large enterprises have been quick to buy into the cloud, it's now becoming a priority for managed service providers (MSPs) and their small and medium-sized business (SMB) clients.
There are three compelling reasons to pursue public cloud migration for both SMBs and MSPs. Firstly, cloud platform promotions and advertisements allow them to position the cloud as solving today's needs while preparing SMBs for future challenges. Secondly, SMBs are able to use cloud migration as the next phase to modernise their IT stack and business practices, enhance collaboration, increase performance, and improve security. Finally, this post-COVID landscape has led many SMBs to transition into a fully remote workforce, meaning that they need to shift on-premise infrastructure to the cloud.
Finding the opportune moment
MSPs have triggers for discussing cloud migration with their SMB clients, the primary being when their client is reaching the end of their three-to-five-year plan. It's a sensible time to introduce the notion of cloud migration. Another opportunity might be when an SMB's on-premise infrastructure, or the hardware itself, is reaching the end of its warranty. As clients move to the cloud, MSPs benefit from the capacity to troubleshoot and spin up environments without needing to be physically present. In addition, MSPs are afforded the opportunity to increase growth through scalability and gain more business expansion capabilities, either on their own or through mergers and acquisitions.
MSPs drive this transition to the cloud for a good reason. There are a number of clear business advantages for moving business applications to the public cloud, including the ability to flexibly scale computing environments, the opportunity to standardise tech stacks to quickly grow with new clients, increased productivity, and reduce dependency on on-site visits. However, with these opportunities, there are also obstacles that MSPs need to overcome.
Putting the benefits to one side, there are also growing pains that all parties need to overcome. The most common challenges that MSPs encounter when migrating their clients to the cloud include managing costs, attracting and retaining talent, and protecting data.
Overcoming growing pains
Charging SMBs that have on-premise infrastructure is tried and true; MSPs know how to budget and price for the services rendered. However, contracts and cost models can be complex and difficult to understand, which can make it difficult for MSPs to price cloud services. There are a few strategies MSPs can use to develop a profitable pricing model. For MSPs with a predictable cost structure, they can pass on a 'profitability percentage' to their clients. For MSPs that don't, the total cost of ownership of going to the cloud is a known figure. The uplifted cost can be spread across the duration of the contract. In addition, there needs to be full transparency regarding the possibility of variable pricing.
Meanwhile, it can be said that there's an ongoing war for talent, with businesses searching for technicians who truly understand the public cloud environment. The dynamics of SMBs moving to the cloud will only intensify, so MSPs need to acquire the right talent. While finding technicians may be difficult, it's important to remember that once they're onboarded, keeping them requires a competitive salary. On the flipside hiring technicians with little to no public cloud experience might expose MSPs and their clients to security risks if the right security and governance procedures aren't implemented.
Finally, although new vulnerabilities are always a factor, many SMBs believe that by moving to the cloud, their data is secure. While it's true in some respects, such as in virtual machine (VM) host patching, it's not true for others such as system patching or firewall configurations. Misconfiguring a public cloud environment is the most common vulnerability vector, with password reuse or not creating proper access controls among the main issues. While there are emerging security tools for the cloud, it's always better to partner with an MSP known for its security and data protection expertise.
Taking cloud security seriously
The shift to an infrastructure as a service (IaaS) model is a complex task that takes careful planning, as well as short-term and long-term implementation strategies. Instead of moving everything at once, many MSPs take a phased approach. This not only simplifies the process but enables MSPs to make adjustments over time for increased optimisation.
Since IaaS providers don't provide out of the box data protection, MSPs need to carefully consider security measures. Although some service providers offer built-in backup, it may not meet the SMBs' data recovery time or their recovery points objectives. Taking Microsoft Azure as an example, Data Redundancy doesn't store historical data or provide automated recovery, while Site Recovery provides the ability to recover data from a historical backup after a certain number of hours.
To provide SMBs with business continuity, MSPs need to disperse potential risks by executing cloud backups to several destinations. For extra protection against ransomware, data loss, and so on, MSPs should include third-party cloud business continuity and data recovery services too. Regardless of whether on-premise, in the cloud, or taking a hybrid cloud approach, these services are necessary to ensure all data is recoverable and that clients encounter little to no downtime in the event of a ransomware attack.
Stay up to date with the latest Channel industry news and analysis with our twice-weekly newsletter