Tom Kelly joins Ospero as chairman
Ex-Logicalis MD Tom Kelly turns up as chairman of cloud specialist Ospero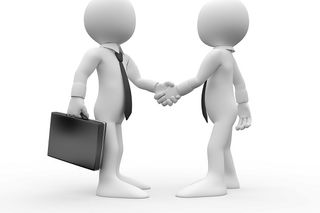 Former Logicalis UK MD Tom Kelly has been speaking about his new role as chairman of UK cloud orchestration start-up Ospero.
Ospero integrates its customers' internal IT with any number of cloud providers – among them Amazon, Rackspace and Savvis – to simplify the delivery of cloud services to the business.
"We've simplified the whole thing around cloud consumption," Kelly tells Channel Pro.
He explains: "The cloud is no more than an alternative method of delivering a service. But people don't actually know what that means. We can reduce the complexity for users and we help the IT departments that have tended to look at the cloud as the enemy. Taking the platform we've got, the IT department can become an internal service broker or service provider for the business. They can also reduce the risk that people believe comes with change.
"We can show the IT department the cloud is not a thing to be afraid of, it's a thing they can embrace, and this is how to do it as it's so simple," he comments.
Current technology partners include EMC, Equinix, ServiceMesh, VMware, HP and CommVault.
"Throughout year we will begin to build up [relationships] with people like IBM and Cisco – as well as sexier businesses like Splunk, who have a fantastic business in analytics," adds Kelly.
Part of Kelly's remit is also to recruit partners for the Ospero cloud orchestration platform. "We're looking to bring on channel partners so we can sit behind them and they can white label what we have to their clients," he says.
Kelly, who left Logicalis a year ago today, believes traditional IT vendors are partly responsible for the slower than expected take-up of cloud: "[It] has not been helped by a lot of the major vendors – the HPs, Ciscos, Dells, IBMs, Fujitsus – because they're still concentrating on selling 'stuff'," he says.
"When you go into buy a new car, the first thing they guy doesn't do is lift the bonnet and ask how many pistons you want, or what type of gearbox do you want – but that's exactly what's going on in the IT industry. 'Do you want HP, do you want Cisco?' It's madness. We need to take it back and say 'tell me at a top level where you are now, where you would like to go, and I will then tell you what we can do.'
"It's as obvious as the nose on your face."
Stay up to date with the latest Channel industry news and analysis with our twice-weekly newsletter
Christine has been a tech journalist for over 20 years, 10 of which she spent exclusively covering the IT Channel. From 2006-2009 she worked as the editor of Channel Business, before moving on to ChannelPro where she was editor and, latterly, senior editor.
Since 2016, she has been a freelance writer, editor, and copywriter and continues to cover the channel in addition to broader IT themes. Additionally, she provides media training explaining what the channel is and why it's important to businesses.