Juniper Networks: "Hell-bent on channel strategy"
Juniper talks channel investment following year of upheaval, stripped back portfolio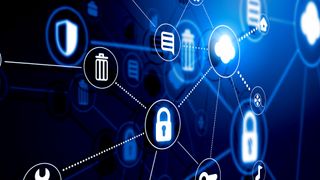 Juniper Networks (NYSE:JNPR) is still "hell-bent on its channel strategy" after the vendor overhauled its entire organisation earlier this year in an effort to reduce costs and streamline its product portfolio.
Back in February Juniper was forced to adopt an 'Integrated Operating Plan' (IOP) by activist shareholders demanding more return on their investments. As a result, CEO Shaygan Kheradpir announced the vendor planned to exit the application delivery controller business and cut six percent of its workforce in an effort to reduce overheads.
Juniper went on to offload its mobile security division, Junos Pulse, to a private equity firm in June, enabling it to hone in on its cloud and 'High IQ' networks concept.
According to the firm's regional partner director UK&I and Southern Europe, Darryl Brick (pictured), Juniper's channel partners appreciate the new stripped-back portfolio, which is built on routing, switching and security only.
"The partners are warming to it; they like the focus and they really like that it's narrow. They like the benefits, they make more money and they have tight alignment with [Juniper's] sales people. In fact I haven't had any negative conversations," he tells Channel Pro.
"The partners have been able to articulate the Juniper story very articulately in light of High IQ, datacentre, datacentre security, etc., rather than 'your switch versus someone else's switch.'"
Channel intimacy
Brick recently revealed the vendor was narrowing its focus in the channel too, concentrating on – and investing in – those partners that immerse themselves in Juniper's technology portfolio.
"We will concentrate our investments into fewer partners with high competency in products and solutions," he explains.
Indeed, Brick says Juniper is "hell-bent on its channel strategy – and if anything it's becoming a bit more intense," following the year of such massive change.
He cites "a high degree of intimacy" created by VARs receiving sales and technical training alongside Juniper's own salespeople as part of Juniper's Champion Programme, which covers such topics as selling into, and securing, the datacentre, securing the cloud, deploying NFV (Network Functions Virtualisation), and SDN.
"With fewer partners the proportion of investment goes up. So we'll invest more with partners to make sure they are building and marketing the right solutions for customers," he comments.
Brick says aside from a few tweaks timetabled for 2015, the structure of the Partner Advantage programme remains the same. "We'll be setting some thresholds in various geographies which allow entry into programme at the top tier," he says. (In the UK a VAR must do $5m of product revenue to qualify for Elite partner status.)
Juniper will also focus more on rolling out both partner support services where partners are certified to sell and deliver services, and its Professional Services programme, announced at its Global Partner Conference in January.
The vendor says it has improved its support services portfolio by offering partners direct access to engineers, advanced diagnostic tools, and a 24/7 cloud-based platform for certified partners in EMEA "to fine tune their sales and support delivery."
On the Professional Services side it is offering a new SaaS-based portal to provide partners with access to advanced management tools. So far only one UK Elite Partner, Imtech, has signed up to the programme, but several others are waiting in the wings, according to Brick.
"Our growth is coming from the channel," says the exec, and in particular Elite Partners such as Alternative Networks, IGX, Agile Networks and Telindus, which are benefitting from recent investment.
However, Brick maintains Juniper is not neglecting the midmarket, with the planned introduction of new rebates for Select level partners. "We've enhanced our engagement with distribution to support us in looking after those partners," says Brick. "They're definitely not being left alone. In fact we're boosting the benefits package for [them]. There are some good things coming down the line."
Partner Marketing Academy
Juniper recently hosted its second EMEA Partner Marketing Academy where the vendor worked with a select group of partners on developing their marketing skills.
"We're seeing marketing taking a more important role in this cloud and High IQ networks world, and we're lining up some clever marketing initiatives for our partners," says Brick.
"We have been focusing on partners that create value for their customers that are thinking about using IT as a strategic resource," explains Juniper's chief marketing officer, Brad Brooks, who says the company is "serious about investing in talent development and education."
"I made incremental investments in both people and programme dollars around our co-marketing, go-to-market...So while there's a lot written about Juniper and budgets back in that IOP timeframe, in this space we're actually investing," adds Matt Hurley, VP of worldwide partner & field marketing at Juniper.
Juniper, which is unifying all field and partner marketing and global marketing programmes on one 'Marketing for Business Growth' platform, announced new MDF investment, and a new streamlined Partner Centre portal that is easier for partners to use.
Elsewhere, the firm revealed its Marketing Concierge platform will now be organised by verticals, and is currently being piloted in the US. He said it would be expanding into EMEA "for high touch, customised campaigns" in late Q4 / early Q1 2015.
"We've aligned all of our campaign efforts to bringing one static campaign quarterly to the marketplace, for example, the current cloud campaign. It is being made available to partners at the same time as internal sellers," says Hurley. "We're re-booting what marketing's doing for our partners."
"It's been a year of change for Juniper," says Brick. "We've shed the products that aren't part of our R&D any more, we've shed sectors of the market we don't want to focus on, we know what our vertical alignments are, our partner programme structure remains the same...The changes are done and we're setting ourselves up for 2015."
Stay up to date with the latest Channel industry news and analysis with our twice-weekly newsletter
Christine has been a tech journalist for over 20 years, 10 of which she spent exclusively covering the IT Channel. From 2006-2009 she worked as the editor of Channel Business, before moving on to ChannelPro where she was editor and, latterly, senior editor.
Since 2016, she has been a freelance writer, editor, and copywriter and continues to cover the channel in addition to broader IT themes. Additionally, she provides media training explaining what the channel is and why it's important to businesses.