What is FinOps, and how can it help to reduce cloud costs?
Strong economic headwinds mean many organizations see FinOps as an ideal opportunity to optimize cloud costs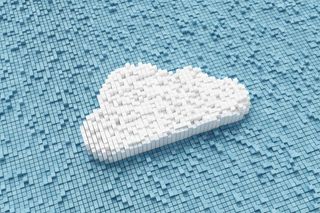 (Image credit: Getty Images)
The increase in cloud costs over the last 18 months has placed significant pressure on businesses globally. This surge in costs, combined with deteriorating economic conditions and the fact many organizations are overspending on cloud, has prompted many to reassess their relationship with the cloud.
The vast majority (94%) of respondents to a joint HashiCorp and Forrester survey published last year said their organization was dealing with "avoidable cloud expenses" due to either underused or overprovisioned resources. Increasingly, many organizations are reducing their reliance on cloud, seeking alternative options, or even going so far as to repatriate workloads to on-prem hardware.
While this confluence of factors is placing strain on organizations, many are taking proactive steps to optimize their cloud estate and reduce costs through FinOps, according to Mike Fuller, chief technology officer (CTO) at the FinOps Foundation.
Fuller tells ITPro that FinOps is becoming an increasingly attractive practice for many businesses wrestling with skyrocketing costs. "Without FinOps, an organization will definitely be fighting an uphill battle to understand the cost drivers of cloud, allocating where those costs are coming from, and mapping out those pathways of opportunity."
What is FinOps?
FinOps is a financial management practice that enables organizations to maximize the value of cloud by drawing upon the shared expertise of technology, finance, and business teams to drive efficiency, optimize processes, and dictate spending decisions.
RELATED RESOURCE
The right workload in the right cloud
A guide to multi-cloud management from Dell and CDW
"Inform, optimize, and operate" form the three tenets of the discipline, according to the foundation. This process starts by assessing the cost factors of cloud operations, establishes a clear-cut strategy to address any issues, and from there streamlines processes.
"FinOps enables an organization to get the most value out of every dollar spent on the cloud," Fuller says. "You have a lot of engineers who are responsible for buying decisions for an organization when they get the keys to the cloud castle. The FinOps practice is to build out a culture where those engineers are enabled to make the best decisions for the organization through collaboration with finance."
FinOps, Fuller continues, is a hybrid of cultural change and the use of hard data. "FinOps uses the availability of the right data points to set clear pictures on expectations of cloud spend, and identify the value that the company wants in order for engineers to make the right decisions around cloud spending," he explains. Its collaborative, cross-functional nature ensures there's an aligned understanding of how to maximize the use of cloud.
How widespread is FinOps?
FinOps is an emerging discipline that's grown in popularity in recent years. Prior to COVID-19 and the 'cloud boom', the practice was still in its infancy but maturing at pace. But businesses have increasingly employed the practice lately, Fuller adds.
Similarly, he reveals the FinOps Foundation itself has recorded a surge in organizations seeking advice. New companies also realize they need FinOps at the beginning of their cloud journeys, he adds.
"It used to be very common that everyone would wait until the 'bill shock' moment with cloud costs," he explains. "We had a lot of individuals joining the organization saying they were at that point and wondering how they can dig themselves out of that hole.
"Coming into late last year, with a lot of focus on layoffs and the economic downturn, we're definitely seeing that shift in attention toward FinOps being a higher class citizen in the priority order of what organizations are doing."
Fuller's observations align with research that shows 62% of businesses globally now have a FinOps practice in place in some capacity. An additional one-quarter (23%) said they plan to adopt FinOps within the next three years.
What are the key FinOps challenges?
One key sticking point is there can be a disjointed view of how FinOps could fundamentally improve operations. Finance teams, for example, may view it as a means to simply reduce costs while engineers may view it more holistically.
"The main thing here is that different personas are expecting a different outcome within a timeline that doesn't fit each others' goals," he says. "There could be an expectation to move quickly and deploy the most reliable and performing service by product leaders or engineering leadership, and engineers are then guided by that..
RELATED RESOURCE
How applications are attacked
A year in application security
"At the same time, that might not align well with the CFO's expectations of what the cloud spend will be, and you end up having friction between those sides where things don't match up together."
This misalignment often boils down to miscommunication between departments, leading to larger headaches down the line – which is why clear-cut communication is essential. There's also a risk that FinOps can be botched, Fuller warns. This worst-case scenario would further compound the issue of costs for an organization that fails to establish a clear strategy.
"There's a risk that FinOps can be done badly," he says. "So a hyper focus on just bringing the cloud figure dollar down and focusing all about savings or not having learned what FinOps is, or what its value is within the organization.
"It just comes effectively back to the old days of cost optimization talks. It's about driving the dollar down with no attention to what you're going to get out of it."
Given the perilous nature of surging cloud costs, some organizations might be forgiven for assuming FinOps is a silver bullet to better managing costs. But it's not that simple. Fuller says this approach is a fundamental shift in how organizations view cloud and its benefits.
"We always say FinOps is about making money, not saving money," he continues. "Enabling engineers to get that feature out might make your business a lot more money than taking attention off that and saving money.
"What I worry about is that with current headwinds, companies just get hyper focused on cutting the cost at any cost and not balancing what they're trading off to have that focus."
What is the future of FinOps?
Given current headwinds, companies that implement a successful FinOps strategy will in the longer term reap the rewards of optimization, and likely emerge from the current predicament in a far stronger position.
"The companies that will win are the companies that start with the mentality that FinOps needs to be part of the cloud journey, but also focus on the fact that if they move quickly into the cloud and generate a mess, they'll now need to go clean that up," he says.
"So organizations are now trying to balance how quickly they move in, and decide what corners they'll cut for their cloud migration journey, but then choosing where it makes sense to go quickly so that it's more manageable.
"That, to me, is the ideal experience for new cloud users. For those that are existing, it's just saying that they're at a point now where they're comfortable and in control of the cloud and the destination."
Stay up to date with the latest news and analysis from the world of cloud computing with our twice-weekly newsletter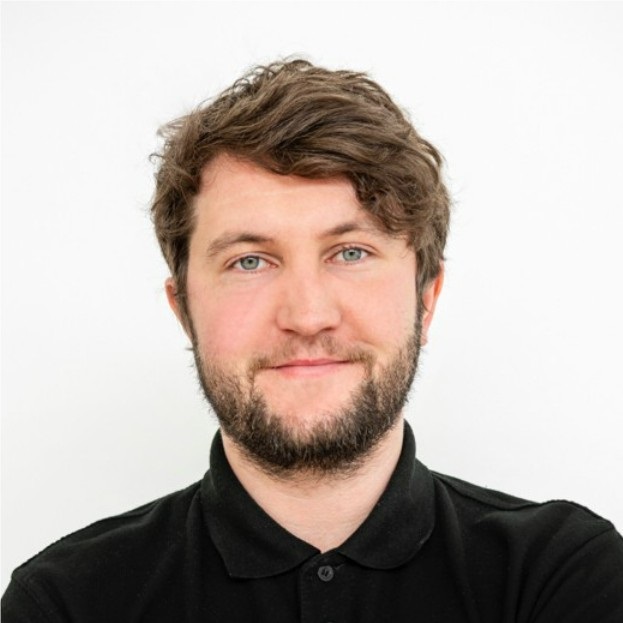 Ross Kelly is ITPro's News & Analysis Editor, responsible for leading the brand's news output and in-depth reporting on the latest stories from across the business technology landscape. Ross was previously a Staff Writer, during which time he developed a keen interest in cyber security, business leadership, and emerging technologies.
He graduated from Edinburgh Napier University in 2016 with a BA (Hons) in Journalism, and joined ITPro in 2022 after four years working in technology conference research.
For news pitches, you can contact Ross at ross.kelly@futurenet.com, or on Twitter and LinkedIn.