Turkey blocks Dropbox, OneDrive and Google Drive after RedHack leaks
Leaked files allegedly reveal government corruption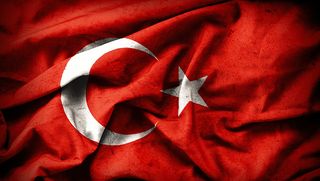 Turkey has blocked Dropbox, Microsoft's OneDrive, and Google Drive in a bid to stem a tide of anti-government RedHack leaks.
Developer platform Github was also blocked by President Recep Erdogan's government, following left-wing hacktivist group RedHack's leak of a huge cache of 57,000 emails allegedly exposing government corruption.
Blocks were issued at the internet service provider (ISP) level, with major Turkish telcos restricting access to the services, according to TurkeyBlocks.org, a site dedicated to "mapping internet freedom in real time". Some sources are indicating that smaller providers are not enforcing the ban.
The site noted that while Dropbox was blocked entirely, Google Drive was only partially restricted - possibly because so much of Google's cloud infrastructure is interdependent. The ban was also reportedly eased after Google removed links to the email cache.
The blocks have prompted outrage from the Turkish tech community, who say they need these tools - Github in particular - in order to do their jobs. Many have resorted to using VPNs, with one Turkish software agency employee noting "only good thing coming from this is that I've discovered software... which made setting up the VPN pretty easy".
The emails allegedly come from the hacked personal accounts of Berat Albarayrak, the Turkish energy minister and son-in-law of President Erdogan. According to The Daily Dot, the emails show that Albarayrak used his previous position as owner of popular media outlets to silence public criticism of Erdogan and his regime during the Gezi Protests of 2013.
Among various other issues, the emails appear to indicate that Albarayak repeatedly discussed business deals matters of internal government policy in messages hosted on US-based servers.
Turkey's government is yet to confirm whether the documents are authentic or not, and has not issued a public statement on the hack.
Stay up to date with the latest news and analysis from the world of cloud computing with our twice-weekly newsletter
Adam Shepherd has been a technology journalist since 2015, covering everything from cloud storage and security, to smartphones and servers. Over the course of his career, he's seen the spread of 5G, the growing ubiquity of wireless devices, and the start of the connected revolution. He's also been to more trade shows and technology conferences than he cares to count.
Adam is an avid follower of the latest hardware innovations, and he is never happier than when tinkering with complex network configurations, or exploring a new Linux distro. He was also previously a co-host on the ITPro Podcast, where he was often found ranting about his love of strange gadgets, his disdain for Windows Mobile, and everything in between.
You can find Adam tweeting about enterprise technology (or more often bad jokes) @AdamShepherUK.
Thank you for signing up to Cloud Pro. You will receive a verification email shortly.
There was a problem. Please refresh the page and try again.