Dropbox will start storing customer business data in Germany
File-sharing firm will use Amazon Web Services' Frankfurt datacentre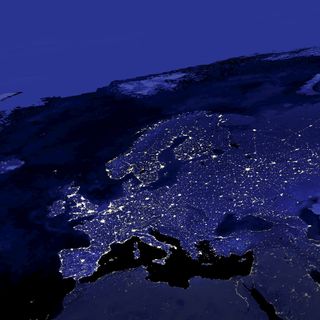 Dropbox's answer to the defunct Safe Harbour agreement is to store customer data in Germany.
The cloud storage firm will allow users to store their business files in Amazon Web Services (AWS) Frankfurt datacentre, starting in autumn 2016, it confirmed today.
The move comes after the Safe Harbour deal, which guaranteed the protection of EU data transferred to the US was ruled invalid last October.
A replacement agreement, dubbed Privacy Shield, is still being considered by the EU, but has come under fire from privacy campaigners who point out that claims European data will not be subject to mass surveillance are not supported by US law.
Thomas Hansen, Dropbox's global VP of sales, said in a blog post today: "We committed in December to be able to host customer data within Europe in 2016. We will use Amazon Web Services (AWS) to host business customer file contents in Europe. We believe this will create more options for our business customers in the near term."
It appears that storing data in Europe will not be an option for consumer customers of the file-sharing firm, even though 75 per cent of Dropbox users live outside the US. It is not clear whether the new provision will be open to non-European business customers.
Hansen added: "The continued protection of individual privacy and the free flow of data are critical to the innovation that drives the economies on both sides of the Atlantic. We appreciate the hard work of the US and European negotiators to reach a deal regarding transatlantic data transfers and we look forward to hearing more about the Privacy Shield agreement in the coming weeks."
The EU is not expected to make a decision on the validity of Privacy Shield until its group of data regulators has examined it, a process not due to be complete until April.
Stay up to date with the latest news and analysis from the world of cloud computing with our twice-weekly newsletter
Thank you for signing up to Cloud Pro. You will receive a verification email shortly.
There was a problem. Please refresh the page and try again.