Apple ups iCloud storage limits to 2TB
The £19.99 per month option gives you plenty of room for your photos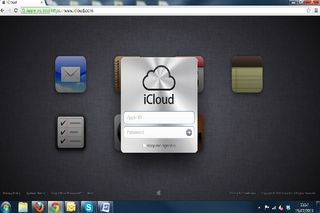 Apple has increased the upper limit of its iCloud storage service to 2TB, costing users £19.99 per month (or $19.99 in the US).
The increased storage is similarly priced to Google's Drive storage,which starts at 1TB for $9.99, but higher than Microsoft's 1TB for $6.99.
The new storage tier is not replacing its old upper tier, just supplementing it. Its other tiers remain unchanged, standing at $0.99 a month for 50GB, $2.99 for 200GB, or $9.99 for 1TB. Mac and iOS users who do not pay for iCloud still get 5GB for free.
The storage bump comes a week before Apple's probable launch of the iPhone 7. Reading between the lines, the increased storage limit could herald a larger capacity in the iPhone 7, possibly up to 256GB. The next iPhone will reportedly feature a base version with 32GB of storage.
Apple last updated iCloud pricing a year ago when its dropped its 500GB option and cut monthly subs on its top two tiers.
The increased storage could also come in handy when macOS Sierra comes out, as this automatically uploads Desktop and Document folders to iCloud when enabled. In iOS 10, the iCloud Drive app will show the desktop folder from a Mac.
In a recent earnings call, Apple CEO Tim Cook said that the company expected its cloud services to generate revenue equivalent to a Fortune 500 company by 2017. Its various online services brought in a whopping $6 billion for the June quarter, up 19% year on year.
Stay up to date with the latest news and analysis from the world of cloud computing with our twice-weekly newsletter
Rene Millman is a freelance writer and broadcaster who covers cybersecurity, AI, IoT, and the cloud. He also works as a contributing analyst at GigaOm and has previously worked as an analyst for Gartner covering the infrastructure market. He has made numerous television appearances to give his views and expertise on technology trends and companies that affect and shape our lives. You can follow Rene Millman on Twitter.
Thank you for signing up to Cloud Pro. You will receive a verification email shortly.
There was a problem. Please refresh the page and try again.