Hyperconvergence: What's the opportunity?
Is hyperconvergence more than a buzzword? How can the channel profit from the next big tech trend?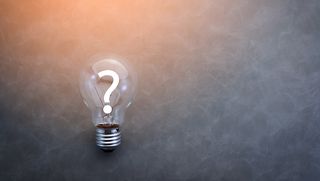 (Image credit: Shutterstock)
Hyperconvergence is another one of 2016's tech buzzwords.
A couple of years ago, hyperconvergence was synonymous with a wave of start-ups set on disrupting the stranglehold that a handful of storage giants have on the market. Now, those same incumbents are looking to grab their own slice of the pie, leading to an increasingly crowded arena.
But what is the reality of hyperconvergence to date, and how can the channel profit from it?
In a nutshell, hyperconvergence is software-centric architecture that merges storage, servers and virtualisation technologies into a single stack, providing operational and cost efficiencies in the datacentre.
Looking beyond the hype, the technology is beginning to see mainstream adoption; ActualTech Media's 2016 State of the Hyperconverged Infrastructure Market Report states that hyperconverged infrastructure adoption has exploded this year, with a 54 percent increase in companies adopting hyperconverged infrastructure worldwide.
Of specific interest to the channel, hyperconvergence is no longer the purview of the large enterprise. The survey found that adoption of hyperconverged infrastructure almost doubled in the midmarket, with an 80 percent increase in worldwide midmarket adoption year-over-year.
The report also found that organisations in EMEA are outpacing the rest of the world in adoption of hyperconverged infrastructure. Forty-six percent of EMEA respondents indicated that they have adopted hyperconverged infrastructure in some way, compared to 27 percent of EMEA respondents in the 2015 report, representing a seventy percent (70 percent) increase in adoption in the region year-over-year.
Moreover, hyperconvergence is moving beyond niche use cases to the mainstream. In just the last few years, VDI was the primary use case for hyperconvergence and, more recently, vendors have been making big pushes into remote office/branch office (ROBO) use cases. However, the data in the survey indicates that the technology is now enjoying broad use case and workload support.
Up until recently, one of its biggest hurdles for the channel was educating the market on the potential benefits of hyperconvergence. Now it seems the hyperconvergence train has arrived and many resellers and service providers are already on board – evidence of this is hyperconvergence pioneer Nutanix's succesful IPO this year.
However, Nutanix co-founder and CEO Dheeraj Pandey recently raised the point that many resellers are still put off selling hyperconvergence as they are "beholden to legacy vendors, and big box selling". Pandey said it was a challenge to find partners who were willing to look beyond their established set-up selling three-tier architecture from the likes of EMC and NetApp.
There may also be some push back from individual budget holders such as network or storage managers who worry that technologies like hyperconvergence will render their jobs obsolete. This has happened elsewhere with cloud, but with any new technology, in-house IT roles continue to evolve and focus is directed elsewhere and onto different projects – its it's rarely the disaster they fear.
Another challenge is that selling a hyperconvergence system essentially removes much of the service revenues around maintaining legacy on-premise hardware. For every £1 of a hyperconverged solution that they sell, a reseller may lose £3 in services revenue, as there's little actual kit to install or maintain. There isn't the complexity or anything to 'manage' with hyperconvergence; it's a self-service model and managed all with a single interface.
But as we're seeing across the IT industry, channel firms are being forced to adapt their business models in line with the changing ways that customers consume their IT, along with shrinking margins on hardware sales. The key to hyperconvergence sales will lie in developing a strong, software-driven professional services business to replace the 'rack and stack' model of days gone by.
In addition, the hyperconverged stack can account for 70-80 percent of the IT department, so resellers will get a bigger share of the budget than before, and have the potential to develop a closer relationship with the client.
Aside from that, channel companies should already be thinking about now to re-architect their businesses, and sales their compensation models, to accommodate customers that want to pay as they grow.
All these things could mean some potentially big changes to the traditional channel sales model. But the whole IT industry is in transition, and selling hyperconverged infrastructure epitomises the new software-driven, flexible consumption model that the channel must embrace if they are to continue to succeed in the future.
Stay up to date with the latest Channel industry news and analysis with our twice-weekly newsletter
Christine has been a tech journalist for over 20 years, 10 of which she spent exclusively covering the IT Channel. From 2006-2009 she worked as the editor of Channel Business, before moving on to ChannelPro where she was editor and, latterly, senior editor.
Since 2016, she has been a freelance writer, editor, and copywriter and continues to cover the channel in addition to broader IT themes. Additionally, she provides media training explaining what the channel is and why it's important to businesses.
Stay up to date with the latest Channel industry news and analysis with our twice-weekly newsletter
Thank you for signing up to Channel Pro. You will receive a verification email shortly.
There was a problem. Please refresh the page and try again.