Skills challenges facing the channel in an age of converged infrastructure
Tim Cazemage discusses how channel companies can attract the best talent when it comes to infrastructure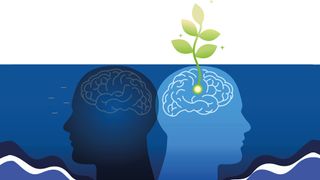 (Image credit: Shutterstock)
By combining the powers of systems and storage, virtualisation, and networking technology into a single, optimised product, the emergence of converged infrastructure over the last five years or so has lifted much of the strategic IT burden: one design, one install, and no fussing over the precise configuration of three separate technologies.
Additionally, there's plenty of scope to organise converged infrastructure to fit the client's precise specifications: they aren't paying for three separate technologies that are each wrong for the company's needs in their own unique way, but one package that suits their objectives exactly.
Understanding the converged infrastructure skills shortage
Converged infrastructure's popularity is not difficult to understand – but it is having a ripple effect across the channel, and the consequences are not entirely positive. The area is plagued by skills shortages and not for any simple reason like a lack of competency in virtualisation, networking technology, or systems and storage. All three do happen to be in shortage, because technology is effectively moving too quickly for everyone to keep their skillsets up to date, but it goes further than this.
The converged infrastructure skills shortage is as simple as this: in order to work effectively, it needs channel staff who are experts across all three technologies. This level of knowledge and skill was unnecessary before the emergence of the solution, and therefore very uncommon when it entered the IT mainstream.
Currently, those who do possess this knowledge are naturally highly prized in the market and seldom spend any serious length of time out of work – and because they're consequently well-compensated, passive candidates are often difficult (and expensive) to prise out of their existing positions. They are nearly always working on huge projects for huge clients, using cutting-edge technology; career-wise, they believe themselves close to the summit, and are hard to persuade otherwise.
We can also attribute the skills shortage to a lack of training across the industry. Converged infrastructure may have been a great idea, but it was not a widely anticipated one – and certainly not by businesses. Most organisations implementing the solution will be doing so for the very first time, but won't have thought to train their staff in its use; this makes the problem worse, and makes the need for specialist help far more pressing.
Finally, there's the stratospheric ascent of cloud-based technological solutions, which has some clear parallels with the rise of converged infrastructure, especially in terms of rapid adoption (and the associated uncertainty).
As more companies migrate their data and applications to the cloud, it becomes necessary to converge infrastructure in order to cope with the increased demands on the system and to maintain efficiencies. But the cloud's rise has arguably been too rapid: it's being adopted before staff have the competencies necessary to support it.
Traversing the skill gap
These difficulties can discourage IT companies from adopting a converged infrastructure model, and understandably so: it can seem like the beneficial aspects of the solution aren't worth jumping through all those hoops. Nonetheless, they shouldn't be dissuaded: though it will take work, it will also be worth it in the long run, and the right talent is out there – if you know where to look.
Of course, you won't know where to look at all. Your first step should be to use a staffing firm that specialises in technology and infrastructure recruitment. Typically, these organisations will have access to a wider network of potential hires, and experience of placing them elsewhere; they'll understand their specific requirements, and how you can put together an employment package to tempt them away.
Naturally, a recruiter can only do so much, and a candidate will only be tempted away if your company represents an attractive opportunity for them. Remember, these potential hires will be working at the very pinnacle of the industry; you need to be able to offer them better pay, more interesting (and accommodating) clients, better projects, and the prospect of further training and career development – after all, if they're considering moving at all, it's likely because they feel like they've stalled or plateaued somehow.
You also need to throw in some perks. Think about how you can create a working environment that might appeal to the very best in the business – and be prepared to budge if the candidate's opinion differs. Obviously, you don't want to bend too much: they can't dictate the shape of the company, and if a demand is unreasonable you by no means have to fulfil it.
That said, if they make a request that will help them perform their roles more comfortably – i.e. remote working – you'd be well-advised to accommodate it. Mobility is less of a 'perk' than something the modern employee expects, and one of the advantages you'll have over bigger companies in the eyes of a top-class candidate is that you can offer a more flexible approach.
There are no guarantees, of course, but by following the above steps you should be able to secure the talent you need to make your converged infrastructure solution work for your business – for the present moment, and in the immediate (and distant) future.
Stay up to date with the latest Channel industry news and analysis with our twice-weekly newsletter
Stay up to date with the latest Channel industry news and analysis with our twice-weekly newsletter
Thank you for signing up to Channel Pro. You will receive a verification email shortly.
There was a problem. Please refresh the page and try again.