Splunk Cloud enters general availability
Business Intelligence firm takes the wraps off cloud big data platform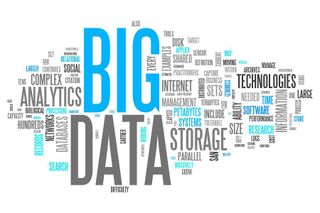 Big data analytics firm Splunk has announced the general availability of its Splunk Cloud offering.
According to the company, organisations can now use the offering, which is powered by Amazon Web Services (AWS), to gain visibility and operational insights into their machine-generated big data in the cloud, and correlate this across off and on-premise environments.
The vendor has also taken this opportunity to increase the free storage available to developers on its Splunk Storm large-scale production platform up to 20GB per month.
Dejan Deklich, vice president of cloud engineering at Splunk, said: "We are expanding our offering because we heard our customers loud and clear – they want Splunk Enterprise as a cloud service.
"Delivering the enterprise-class Splunk Cloud, based on award-winning, patented technology, enabled us to also make Splunk Storm free. This is exciting because we are now giving a free service to developers who have to pay for the same results from other vendors."
With regard to the launch of Splunk Enterprise 6, Matt Davies, EMEA product marketing lead, told Cloud Pro the offering could by run on-premise, either in the datacentre or even on a single laptop depending on how much data was being processed and from where.
"It can be on premise, in a private cloud or in a public cloud – you have all three choices," he said.
"Most of our customers are running it on premise, but we are seeing it in private clouds and we also see managed service providers offering Splunk to their customers. Splunk Storm is available to use from today as a service. So there are lots of good things coming out in terms of our cloud story," Davies concluded.
Stay up to date with the latest news and analysis from the world of cloud computing with our twice-weekly newsletter
Jane McCallion is ITPro's Deputy Editor, primarily covering security, storage and networking for ITPro, CloudPro and ChannelPro.
Jane joined ITPro and CloudPro in July 2012, having previously written freelance for a number of business and finance magazines. She has also covered current affairs, including the student, public sector workers and TUC protests and strikes in central London while studying a Masters in Journalism at Goldsmiths, University of London.
Prior to becoming a journalist, Jane studied Applied Languages at the University of Portsmouth.
Thank you for signing up to Cloud Pro. You will receive a verification email shortly.
There was a problem. Please refresh the page and try again.