Lenovo security services PC ban denied by Australian Department of Defence
Updated: After Chinese PC firm vowed to "look closely" into product ban claims, Australian Defence Department denies Lenovo veto.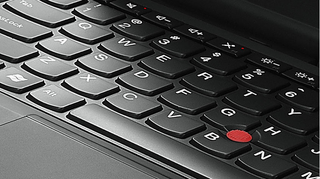 The Australian Department of Defence has denied reports it banned Lenovo PCs from being used on its secret networks.
A recent report in the Australian Financial Review claimed there is a written order in place in Britain banning the likes MI5, MI6 and GCHQ from using the Chinese PC vendor's products within classified networks.
The banning order was reportedly introduced during the "mid-2000s", following the alleged discovery of modified circuitry, known as a "back door", in its computers that would permit remote access without the user's knowledge.
The article claims it is being adhered to by the "five eyes" of the Western intelligence alliance, which include GCHQ, the US National Security Agency, and Defence Signals Directorate in Australia, and their equivalents in Canada and New Zealand.
However, the Australian Department of Defence has now released a statement denying it has banned staff from using the Chinese PC vendor's products.
"Reports published on 27 and 29 July 2013 in the Australian Financial Review allege a Department of Defence ban on the use of Lenovo computer equipment on the Defence Secret and Top Secret Networks," the statement reads.
"This reporting is factually incorrect. There is no Department of Defence ban on the Lenovo company or their computer products; either for classified or unclassified systems," it concludes.
In a statement to IT Pro, Lenovo said its products have been found "time and time again" to be reliable and secure for its enterprise and public sector users.
"As a result of the IBM PC division in 2005, we have diverse global leadership and an excellent track record in selling into the public sector globally," the statement read.
"We have not received word of any sort of a restriction on sales so we are not in a position to respond to that question...[but] Lenovo continues to have a strong relationship with government customers, so the claims being made are new to us.
"We are looking into this situation closely and we'll be sure to share updates when available."
A Home Office representative told IT Pro it was unable to confirm or deny claims that MI5 and MI6 are banned from using Lenovo PCs, adding that it does not comment on matters of this nature.
The company, which indirectly receives financial backing from the Chinese state, is not the first China-based tech vendor to have its public sector involvement called into question.
Last month, Chinese telecommunications vendor Huawei was the subject of a Government committee report into the role its technology plays in the UK's critical national infrastructure.
The report focused on its alleged ties to the Chinese state, something the vendor has strenuously denied, and the potential this could have on the UK's national security.
*This article was originally published on 30 July, and was updated on 31 July to include the Australian Department of Defence's statement.*
A daily dose of IT news, reviews, features and insights, straight to your inbox!
Caroline Donnelly is the news and analysis editor of IT Pro and its sister site Cloud Pro, and covers general news, as well as the storage, security, public sector, cloud and Microsoft beats. Caroline has been a member of the IT Pro/Cloud Pro team since March 2012, and has previously worked as a reporter at several B2B publications, including UK channel magazine CRN, and as features writer for local weekly newspaper, The Slough and Windsor Observer. She studied Medical Biochemistry at the University of Leicester and completed a Postgraduate Diploma in Magazine Journalism at PMA Training in 2006.
A daily dose of IT news, reviews, features and insights, straight to your inbox!
Thank you for signing up to ITPro. You will receive a verification email shortly.
There was a problem. Please refresh the page and try again.