Android and iOS apps will run on Windows 10
Microsoft announced it will allow developers to port their apps to the platform, not merely allow for emulation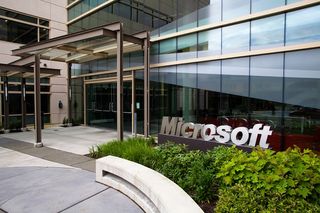 iOS and Android apps will work on Windows 10, thanks to four new SDKs supporting web .NET, Win32, Android and iOS code, Microsoft announced at its Build conference.
The SDKs will allow developers to scale applications across devices, automatically adjusting to different screen sizes. Developers will also be able to integrate many of Microsoft's features into apps including Cortana and Xbox Live.
Microsoft also revealed its Windows Store that will it cater for users of all sized devices, ensuring they are able to discover new content across apps, games, music, video and other content. It will support a full range of payment options including carrier billing across 90 mobile operators.
Microsoft's new Edge browser was also showcased, alongside new features to help developers expose their apps to the outside world and to allow for extensions with JavaScript and HTML.
Microsoft's Terry Myerson told The Verge: "We want to enable developers to leverage their current code and current skills to start building those Windows applications in the Store, and to be able to extend those applications."
Microsoft also previewed Azure SQL Database, which will enable ISVs and SaaS developers to collaborate across databases in order to boost performance and obtain efficient resource consumption while saving on costs.
Azure SQL Data Warehouse is Microsoft's new cloud-based data warehouse and Azure Data Lake, a scalable data repository that supports petabyte-size files. The latter can integrate with other Microsoft products under the Azure umbrella including Azure HDInsight, Azure Machine Learning, Cloudera and Hortonworks.
Satya Nadella, CEO of Microsoft, said: "Microsoft has bold ambitions for platforms that empower developers across Windows, Azure and Office. Together, we will create more personal and more intelligent experiences that empower billions of people to achieve more."
A daily dose of IT news, reviews, features and insights, straight to your inbox!
A daily dose of IT news, reviews, features and insights, straight to your inbox!
Thank you for signing up to ITPro. You will receive a verification email shortly.
There was a problem. Please refresh the page and try again.