Broadband & tech skills: the key election issues for start-ups
Before the general election, we look at what the outcome could mean for UK start-ups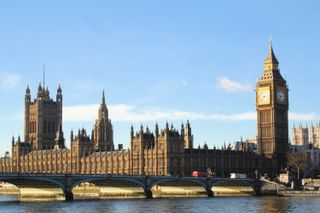 After five years of a coalition government, the future health of UK start-ups rests on the results of May 7's general election.
Following the success of initiatives like Tech City UK, and the continuing struggle to improve broadband access in cities and rural areas, IT Pro speaks to enterpreneurs, venture capitalists and experts to evaluate what the three main parties will offer the tech industry if they take power next month.
Broadband
Conservatives
The Conservatives' Broadband Delivery UK roll out promises superfast broadband coverage of 95 per cent of the UK by 2017.
Labour
Vows full coverage of high-speed broadband by 2020, cutting out mobile not-spots' to connect the remotest parts of the UK.
Lib Dems
Offers 99.9 per cent coverage by the end of 2020.
Whether just starting out or building a business from humble beginnings, tech start-ups rely on fast broadband to work efficiently, and can be noticeably hindered by a lack of focus or support on the issue from the party in power.
All three major parties have delivered similar commitments to broadband coverage, but Peter Hopton, founder of Sheffield-based cleantech start-up Iceotope, told IT Pro he'd like to see the promise extended to a better Wi-Fi infrastructure.
He said: "I'd love to see a Government that truly encourages digital growth one that champions reliable broadband and truly green technology.
"These days, you can't deny the criticality of a reliable internet connection, and if parties started making appropriate commitments, such as free Wi-Fi in every public place, they would pick up a huge number of votes."
Meanwhile, Tom Cheesewright, applied futurist, consultant for start-ups and organiser of TMRW, said: "Their promises on broadband are short on detail and their track record is weak: opening up competition rather than pumping public money into a former monopoly might be a more convincing promise," he said.
With BT uncertain it will meet its 95 per cent coverage goal by 2017, clearly some uncertainty remains.
Virtualisation firm Citrix led a call for more details on how parties would achieve better coverage - all have been very vague.
"Small and medium business want to know the where and how what parties will do to tackle rural not-spots, not simply that it's coming," Andrew Millard, senior director of international marketing at Citrix, tells IT Pro.
But the Conservatives reiterated their commitment to eradicating the problem, with the manifesto reading: "We will ensure that Britain seizes the chance to be a world leader in the development of 5G, playing a key role in defining industry standards."
This renewed promise to solve patchy Wi-Fi and rural not-spots was welcomed by wireless network solutions provide Bluwan's CMO, Shayan Sanyal.
He says: "It is encouraging to see that all three of the major parties' manifestos include a commitment to provide high-speed broadband to the majority of the country."
But he warns that any broadband development must be tied to small business growth.
"It is important to see that the two high-speed broadband and SMB growth go hand in hand," he explains. "In an era when the internet is the lifeblood of many companies, poor connectivity is still severely hampering the growth of small businesses and start-ups."
Labour has promised to achieve the same goal of eradicating not-spots completely by 2020, working with Ofcom and telecom companies, while the Lib Dems want to reach 99.9 per cent coverage within the same timeframe.
Lee Perkins, managing director at Sage UK, isn't certain that any commitment on broadband will succeed, given past attempts.
"The pledge from all three main parties to extend affordable and high speed broadband to rural areas is welcome, but it is something that successive governments across the political spectrum have failed to deliver," he points out.
Red tape and infrastructure
Conservatives
Cut red tape preventing the UK from becoming the technology hub of Europe by 2020; triple Start Up Loans programme, lending cash to 75,000 entrepreneurs Red tape and infrastructure
Labour
Give small businesses tax cuts in the form of reduced business rates; create the British Investment Bank to improve access to finance for SMBs by supporting a network of regional banks
Lib Dems
Establish a British Business Bank to tackle the lack of equity capital, double innovation spending in the economy, create a network of tech scenes around the UK.
Among more specific promises and goals, there's a general sense across all parties that the next government is intent on making the UK a tech hub for growth and innovation in the coming years.
This is, of course, good news for start-ups, not only because it means that current barriers to their success are likely to be removed.
The amount offered as part of the Conservative's Start Up Loans programme will be tripled, for starters, helping 75,000 entrepreneurs to start their own companies.
Meanwhile, Tom Cheesewright, consultant for start-ups at Bootstrap Partners and futurist at Book of the Future, criticised the Tories' record on broadband, particularly after handing the UK-wide BDUK project to BT.
"There's a serious question about how much start-ups want governments involved. Do we want lots of initiatives or do we want them to do the basics and get out of the way?"
He'd like to see the next government improve transport infrastructure, communications, banking and taxation, then leave the market to it.
But he adds: "The Conservative manifesto is strong on infrastructure investment and founders of growing start-ups will have the greatest confidence in them maintaining low tax rates."
Labour, meanwhile, wants to help SMBs by introducing the British Investment Bank a move intended to give SMBs easier access to finances.
The Lib Dems, if they hold onto their position, have promised to up innovation spending for digital industries, creating more jobs in the process.
Cheesewright believes that banking services must improve as a priority, however. "Over the last few years the start-up experience of banking even without borrowing has been dismal," he warns.
Skills
Conservatives
Train another 17,500 maths and physics teachers.
Labour
Introduce a Technical Baccalaureate and new Institutes of Technical Education to train 16 to 18-year-olds in high-level tech skills.
Lib Dems
Expand the number of foundation degrees, Higher National Diplomas, Higher National Certificates and Higher Apprenticeships to create more technically-skilled specialists.
As well as financial support, government focus also needs to land on training and skills, a vital part of ensuring success for new tech start-ups.
"For too long, our education has not focused enough on these skills that are more important today to future success than many other areas still in the curriculum," says Nick Braund, head of the technology and innovation department at PHA Media.
Anthony Sherick, MD at Technojobs, adds: "There are many references made towards supporting entrepreneurs and start-ups in the Tory Manifesto which is positive recognition for this sector.
"It highlights tech start ups as something to be proud of, saying: More tech companies are starting up here than anywhere else in Europe.'
"Of course as with any manifesto there is a lack of detail and delivery but the fundamentals of encouraging small business innovation is positive."
Ruined by compromise?
Despite some optimism, there's a fear among start-ups that promises made by the individual parties might become a thing of the past should we end up with another hung parliament.
"What is clear from the three main party manifestos is that start-ups and small businesses across the spectrum are firmly on the agenda," Sage's Perkins says.
"Although this is a positive step in the right direction the question remains that with the possibility of a hung parliament, what will be traded off?"
Taking a slightly more pessimistic view of the future, Cheesewright believes start-ups may just "carry on doing what they're doing in spite of, rather than because of, the policies" the UK ends up with.
Meanwhile Alex Hilton, CEO of the Federation Against Software Theft (FAST), accuses the parties of making skin-deep promises about the tech industry.
"Detailed analysis of the main political parties manifesto's appears to point to a degree of lip service to the technology sector, with a host of old and recycled ideas, a number which sound great but give no detail on how they will be implemented, or they just ignore the sector," he says.
Competitive tax rates and fair payment practices will prove hugely beneficial for UK start-ups, but the most prevalent concerns still surround infrastructure issues like broadband availability, and having people to hire who can actually do the job.
Parties would do well to expand on just how they hope to achieve these things in the coming weeks.
Get the ITPro. daily newsletter
Receive our latest news, industry updates, featured resources and more. Sign up today to receive our FREE report on AI cyber crime & security - newly updated for 2023.
Caroline has been writing about technology for more than a decade, switching between consumer smart home news and reviews and in-depth B2B industry coverage. In addition to her work for IT Pro and Cloud Pro, she has contributed to a number of titles including Expert Reviews, TechRadar, The Week and many more. She is currently the smart home editor across Future Publishing's homes titles.
You can get in touch with Caroline via email at caroline.preece@futurenet.com.
Get the ITPro. daily newsletter
Receive our latest news, industry updates, featured resources and more. Sign up today to receive our FREE report on AI cyber crime & security - newly updated for 2023.
Thank you for signing up to ITPro.. You will receive a verification email shortly.
There was a problem. Please refresh the page and try again.