Intel launches IoT-focused Core, Celeron, Pentium and Atom processors
Intel expects a surge in IoT, and these processors are ready to handle it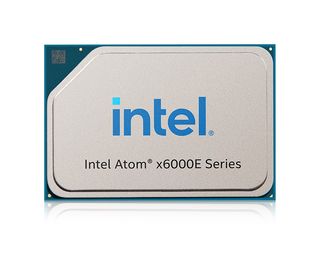 Intel has turned its focus to the Internet of Things (IoT) with the release of several new processors at the Intel Industrial Summit 2020: the 11th Generation Intel Core processors, the Intel Atom x6000E series processor, and the Intel Pentium and Celeron N and J series processors.
IoT is an emerging sector, and experts industrywide expect huge growth in it over the next 5-10 years. Intel's newest processors will help meet this anticipated boom by bringing new artificial intelligence (AI), security, functional safety and real-time capabilities to edge customers.
Intel 11th Gen Core Processors
The 11th Gen Core Processors are honed specifically for IoT applications, which require high-speed processing, computer vision and low-latency deterministic computing. They deliver in these areas with up to a 23% improvement in single-thread performance, a 19% boost in multithread performance and nearly a three times performance in graphics over the last-gen Core processors.
The 11th Gen processors also feature dual-video decode boxes, allowing them to process up to 40 1080p video streams simultaneously at 30 frames per second. They can also output up to four 4K channels and two 8K channels, and their AI-interfacing algorithms can handle up to 96 graphic execution units or run on the CPU with built-in vector neural network instructions (VNNI).
Some of the sectors Intel says the 11th Gen Core processors will shine include:
Industrial: PLC, robotics, industrial PCs, human-machine interface, etc.
Retail, banking and hospitality: Intelligent digital signage, interactive kiosks and automated checkout
Health care: Next-gen imaging AI-powered diagnostics
Smart city: Smart network video recorders with AI interfacing and analytics
These processors are made with 10 nm microarchitecture, feature up to four cores and are compatible with DDR4 or LPDDR4x memory. Base processing frequencies range from 1.1 to 3.0 GHz, and burst frequencies range from 3.9 to 4.4 GHz.
Intel Atom x6000E Series and Intel Pentium and Celeron N and J Series Processors
Like the 11th Gen Core processors, the Atom x6000E Series and Intel Pentium and Celeron N and J Series processors are enhanced for IoT applications.
Some of their highlights include improved real-time performance and efficiency, two times improved 3D graphics, a dedicated real-time offload engine, support for out-of-band and in-band remote device management, enhanced I/O and storage, and integrated 2.5 GbE time-sensitive networking.
As for visual performance, these processors can handle up to three simultaneous 4K displays at up to 60 frames per second. They also feature built-in hardware-based security.
Intel recommends these processors for the following industries:
Industrial: Real-time control systems and devices that meet functional safety requirements for industrial robots and for chemical, oil field and energy grid-control applications.
Transportation: Vehicle controls, fleet monitoring and management systems that synchronize inputs from multiple sensors and direct actions in semiautonomous buses, trains, ships and trucks.
Healthcare: Medical displays, carts, service robots, entry-level ultrasound machines, gateways and kiosks that require AI and computer vision with reduced energy consumption.
Retail and hospitality: Fixed and mobile point-of-sale systems for retail and quick service restaurant with high-resolution graphics.
The Intel Atom, Pentium and Celeron processors come in 12 pin-compatible options and feature a wide range of dual- or quad-core setups. Frequencies range from 1 to 1.9 GHz, but burst frequencies can reach as high as 3 GHz. They can also support up to 64 GB of DDR4 or LPDDR4/x memory.
A daily dose of IT news, reviews, features and insights, straight to your inbox!
A daily dose of IT news, reviews, features and insights, straight to your inbox!
Thank you for signing up to ITPro. You will receive a verification email shortly.
There was a problem. Please refresh the page and try again.