HP admits poor communication
But claims PSG spin-off no cause for concern, writes Gareth Kershaw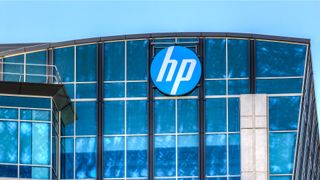 (Image credit: Shutterstock)
HP (NYSE:HPQ) has insisted that recent anxiety in the channel over the possible fate of its Personal Systems Group (PSG) – amid ongoing uncertainty over its potential spin-off or sale – is unfounded.
Eric Cador, senior VP for PSG in EMEA did concede however, that the company's "communications" following the much-discussed related issues with its mobile operating system, WebOS, and the departure of both its TouchPad tablet offering and its erstwhile CEO Leo Apotheker, had been handled poorly.
Speaking at the Canalys Channel Forum in Barcelona, he commented: "We know there has been some concern among partners and we know that we could have communicated things much more clearly and effectively. But we now want to put things right and move on."
Were resellers right to be worried? "In the way we have communicated it yes, I do understand the concern. We should have communicated things much better. It is our fault and we have to put it right, but there is no fundamental reason (for partners) to be concerned beyond those communications. PSG is a very profitable multi-billion dollar business."
The company is, said Cador, currently conducting an "investigation" into the best way to move forward with PSG.
"There's been lots of discussion about the spin off (but) I don't know the answer. We've spoken to a lot of people and we've had lots of feedback but no decision has yet been taken... ultimately Meg (new president and CEO Meg Whitman) will decide the way she wants to run the company."
While neither Cador nor HP CCO Ann Livermore would be drawn on a likely decision as regards the putative spin-off – and the former refused to rule out such an eventuality – soundings from around the conference suggested that a sale is unlikely.
Cador insisted though that whatever the fate of PSG it will very much business as usual. "Who happens to own PSG changes nothing; not the go to market model, not the channel, not the overall strategy. We have no reason to change any of that."
Neither, he said, are there any changes planned for current channel programmes, which are "yielding great returns, especially in the mid market segment".
He did however, introduce PSG's revamped marketing strategy: "Everybody On" which HP hopes will drive demand with extensive content and support materials and increased activity through channels including traditional and online press, television, radio, and social media.
Tellingly, though tempered by Cador's concession that HP's tablet "recipe" needs "work", also noted was the vendor's intention to continue operating in the tablet space.
Stay up to date with the latest Channel industry news and analysis with our twice-weekly newsletter
Stay up to date with the latest Channel industry news and analysis with our twice-weekly newsletter
Thank you for signing up to Channel Pro. You will receive a verification email shortly.
There was a problem. Please refresh the page and try again.